African qualifiers get tough groups at U17 World Cup
Last updated on .From the section Football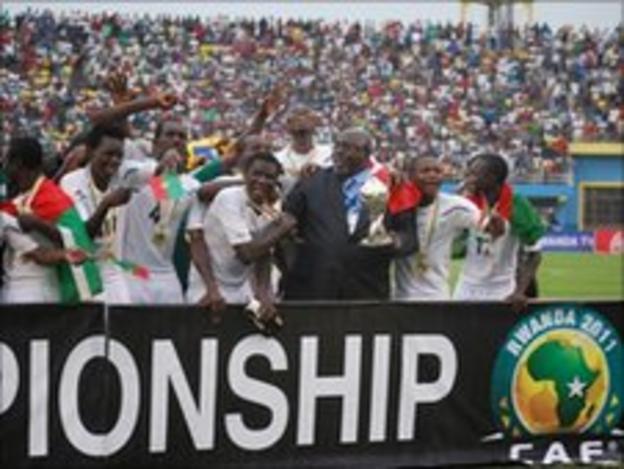 Africa's qualifiers for the Under-17 World Cup in Mexico have been drawn against some tough opposition for the tournament which kicks off on 18 June.
Continental champions Burkina Faso take on Germany in Group E, as well as Panama and Ecuador; Rwanda are in Group C with England, Uruguay and Canada.
Congo Brazzaville are in Group A with hosts Mexico, European champions Holland and North Korea.
Ivory Coast have been drawn in Group F with Brazil, Denmark and Australia.
The top two from each group and the four best third-placed sides will qualify for the second round of the tournament.
The groups for the Under-17 World Cup:
Group A (Morelia/Monterrey) 1 Mexico 2 North Korea 3 Congo 4 Holland
Group B (Monterrey/Morelia) 1 Japan 2 Jamaica 3 France 4 Argentina
Group C (Pachuca/Torreon) 1 Uruguay 2 Canada 3 Rwanda 4 England
Group D (Torreon/Pachuca) 1 USA 2 Czech Republic 3 Uzbekistan 4 New Zealand
Group E (Queretaro/Guadalajara) 1 Burkina Faso 2 Panama 3 Germany 4 Ecuador
Group F (Guadalajara/ Queretaro) 1 Australia 2 Ivory Coast 3 Brazil 4 Denmark