Mali want World Cup voting change
Last updated on .From the section Football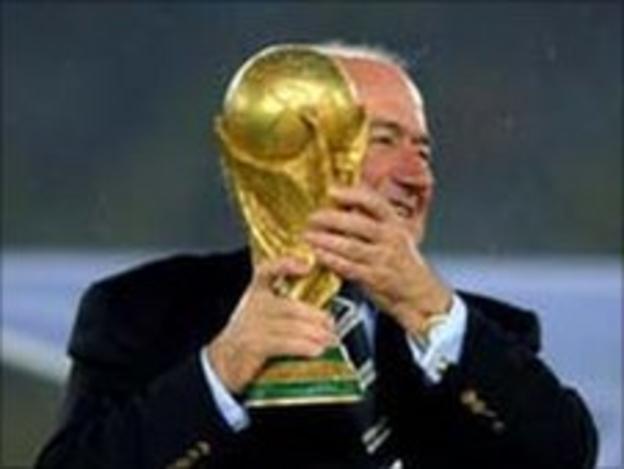 Mali Football Federation president Hammadoun Kolado Cisse wants a change to the voting system for the World Cup.
He also says he has not decided who to vote for in the upcoming elections for the Fifa presidency.
That is despite the Confederation of African Football saying it would be backing incumbent Sepp Blatter rather his sole challenger Mohamed Bin Hammam.
"At the moment I can't talk about which candidate we will be supporting," Cisse said.
At a meeting in Cairo on Monday, the Confederation of African Football said its executive committee had held a secret ballot and passed a motion to support Blatter in the Fifa election.
"The executive committee can make a recommendation, but the national federations decide their own vote," Cisse pointed out.
"They are not obliged to follow the committee and some countries are supporting Blatter, others bin Hammam.
"What we want is a real change at Fifa - the way they work, the way money is managed - but I'm not going to say whether that means a change of president."
Cisse wants Fifa's General Assembly rather, than its 24-person executive committee to make the final decision on which countries host the World Cup.
The process has been tainted by corruption allegations.
"We should give the responsibility of deciding who hosts the World Cup to the Fifa General Assembly," he said.
"If every country can vote on who hosts the event, that will cut down on corruption because you can't corrupt 203 federations."
Cisse added that a group of African countries would propose this change to the assembly before the vote in Switzerland on 1 June, but he declined to say which other countries supported the plan.
He added that he would also like to see a different make up of the Fifa Executive Committee with more than the current four posts for African countries.