Senegal leap up Fifa's latest world rankings
Last updated on .From the section Football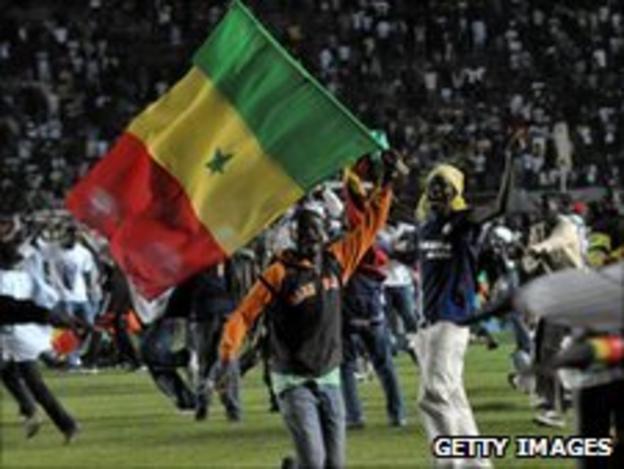 Senegal made another big move in the latest Fifa World Rankings, jumping 11 places into 40th on the global list.
Despite not playing a game since April's rankings, when they moved up 18 places, Senegal are now 6th in Africa.
Only seven international 'A' matches, all of them friendlies, have been played since the previous edition of the rankings.
With changes thin on the ground Ghana are still top in Africa, followed by Ivory Coast and Egypt.
South Africa's 1-0 win over Tanzania on 14 May does see them leapfrog over Nigeria into fourth in Africa and 38th overall, that's Bafana Bafana's highest position since the calculation system was revamped in July 2006.
The top 12 in the world remained unchanged with Spain at number one ahead of Holland.
Africa's Top Ten (global ranking in brackets):
Ghana (15)

Ivory Coast (21)

Egypt (36)

South Africa (38)

Nigeria(39)

Senegal (40)

Algeria(41)

Burkina Faso (44)

Cameroon (49)

Libya (58)