Keith Lamb leaves role at Middlesbrough
Last updated on .From the section Football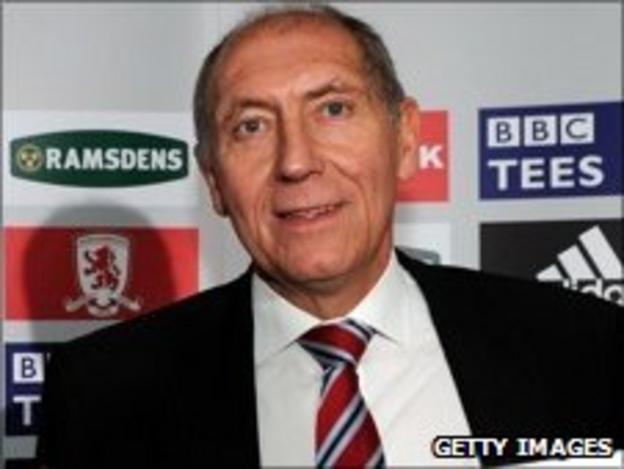 Middlesbrough have confirmed that Keith Lamb has stepped down as chief executive with immediate effect.
"After almost 25 years in the role the time is right for me to make way for someone else," Lamb said.
"I have enjoyed every minute of my time as chief executive and now look forward to exploring new opportunities."
Lamb added: "I want to thank all the staff who have given me their help and support during my time at the club.
"I am pleased that with Tony Mowbray and Mark Venus at the helm the club is able to look forward to an exciting future."
The chartered accountant has been a key figure at Middlesbrough for chairman Steve Gibson with his influence stretching from transfers and other football matters to the construction of the club's Riverside home.
"I want to thank Keith for his integrity, commitment, dedication and loyalty to the club and to me personally," Gibson said.
"Keith's involvement has been crucial to the most successful period in the club's history, including not only the move to the Riverside Stadium and the development of the Rockliffe training facility but also winning our first major trophy and reaching a European final.
"I am delighted that Keith will continue to work with the club as a non-executive director and this will enable us to draw on his wealth of experience and talent to fashion the future strategy of the club."
Lamb will remain as a director of the club alongside Steve Gibson.