Blatter takes campaign to Africa
Last updated on .From the section Football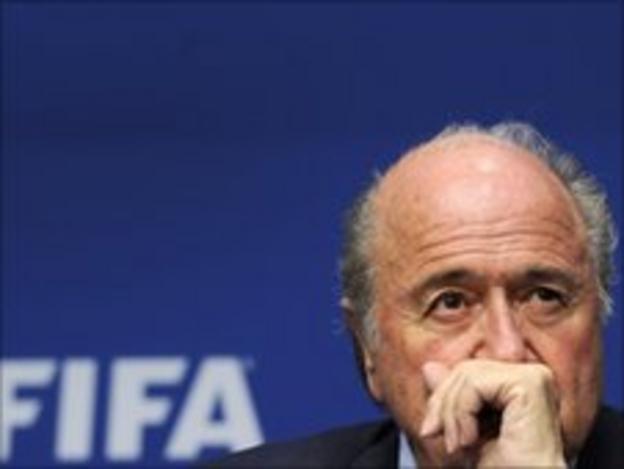 Sepp Blatter will meet with African football leaders in Johannesburg this weekend, the latest stop in his re-election campaign.
The meeting has been called mainly to discuss a lasting legacy for the 2010 World Cup.
But it will give the Fifa president a final opportunity to seek support in a key continent before the vote on 1 June.
The 75-year-old Swiss is seeking a fourth term as head of world football.
The Council of Southern African Football Associations (Cosafa) says Blatter will meet with representatives from four of the five regional African federations on Saturday.
The Confederation of African Football's executive committe has openly declared its backing for Blatter and urged its members to vote for him.
However, his Qatari challenger Mohamed bin Hammam is believed to have significant support among Africa's 53 federations - a quarter of Fifa's total membership.