Martin O'Neill and Aston Villa resolve their differences
Last updated on .From the section Football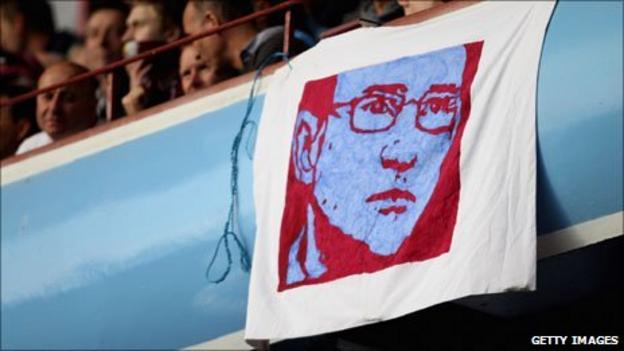 Martin O'Neill and Aston Villa have resolved all of the issues surrounding his departure from the club in August 2010.
"I'm pleased that all issues have now been amicably finalised," said the 59-year-old in a League Managers Association statement.
"I'm now looking forward to the future and getting back into football management," added O'Neill.
The LMA did not provide any details of the settlement.
O'Neill took his case to the FA Premier League Managers' Arbitration Tribunal to consider the circumstances that led to the Northern Irishman's abrupt departure, following the failure of a mediation process to resolve his dispute with the club late last year.
O'Neill has refused to shed any light on why he left Villa last August.
This tribunal, which began sitting on 19 May, is only the third in recent years; the other two concerned Alan Curbishley and West Ham in 2010, and Kevin Keegan and Newcastle in 2009.
All Premier League managers' contracts include a clause ensuring the manager and the club attempt mediation, so this tribunal is a court of last resort, when other attempts at mediation have failed.
This model of arbitration, chaired by a QC, is designed to avoid the expense and time of going to the High Court.
In the Keegan case, Newcastle had to pay £2m in damages plus interest, as they were ruled to be in breach of a term in his contract.
Curbishley also won his case for constructive dismissal, with West Ham paying an undisclosed compensation fee.