John Motson's memories of Ferguson

By John Motson
BBC football commentator
Last updated on .From the section Football
I first met Alex Ferguson in October 1980, when he was preparing Aberdeen to face Liverpool in the second round of the European Cup.
At the time he was a young manager making a big name for himself, having broken the 50-year stranglehold Rangers and Celtic held over the Scottish game.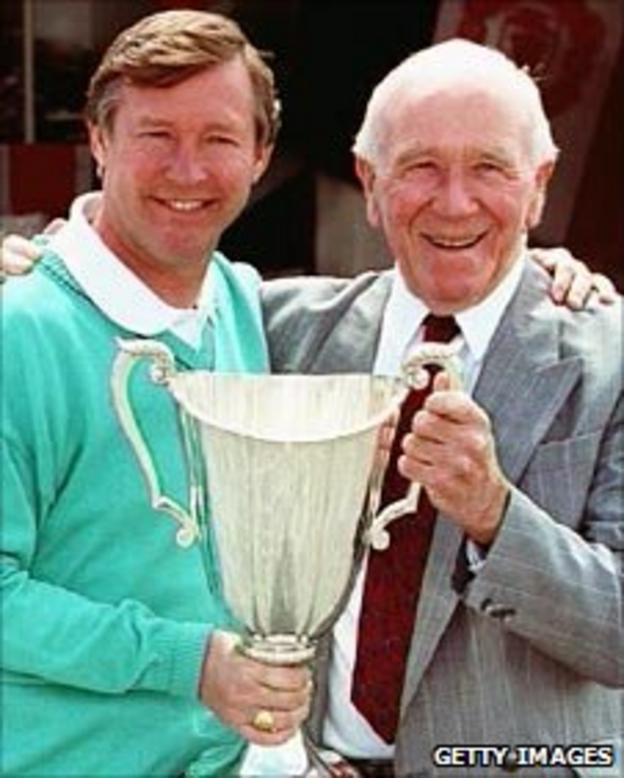 I'd made a request to ask him a few questions as I prepared for my television commentary, and remember him coming to my hotel on the eve of the match to help with my research. I didn't even have to go to find him, he came to me.
I remember being immediately impressed by Ferguson. He had this amazing attention to detail, a strong personality and an immense knowledge of the game. But what really shone through was his determination.
Some years later I heard Sir Alex speak at a dinner and he said "determination separates people", which really stuck in my mind. I've certainly never encountered a more determined person in all of my time working in football.
Being so assertive and passionate can sometimes spill over and I've experienced Ferguson's so-called "hairdryer treatment" at first hand. It happened after a game between Manchester United and Middlesbrough in 1995, when Roy Keane had been sent off for the third time in 14 games. I asked about the United captain's disciplinary record and Ferguson erupted.
But I have to say that when I next saw him, everything seemed to have been forgotten and he treated me in the same way he had prior to the incident.
Although Sir Alex will be 70 this Christmas, an age at which most managers are looking back on their careers, he seems as hungry as he did at Aberdeen more than 30 years ago.
He feels that the size of the club he has built at Old Trafford merits more Champions League titles than they've won and he'll be determined to add another at Wembley on Saturday.
In my opinion, Sir Alex is already the greatest manager in the history of British football.
Just look at the number of trophies he's won in a period when the game has been at its most demanding and challenging.
When he came to Manchester United they had been going through a strange period. They'd had bosses like Ron Atkinson and Dave Sexton, who had managed to win cup competitions, but the league title had eluded the club since 1967.
Looking back, Ferguson had significant foundations to lay before he could start to turn things round at Old Trafford. The club needed sorting out in lots of ways, both on and off the field.
It took him four years to win his first trophy, the 1990 FA Cup. Then he won the Cup Winners' Cup a year later and I remember being at Old Trafford the night they won their first league championship in 1993.
After that, the club has been on a one-way track to success. They won the Double in 1994 and 1996, the Treble in 1999 and after getting his teeth into the Champions League, United have seemed to be in contention to win it every year.
It's not only the trophies that make him so great though. There's also the style of play that he has insisted on - the attractive, attacking football which first became part of the club's DNA under Sir Matt Busby.
And there's the attitude of going out to win every game and never, ever, accepting defeat. Watching Manchester United I'm often reminded of that famous quote from Ferguson's former assistant, Steve McClaren: "Manchester United never lose, they just run out of time."
They've got this great mental strength, which one or two of the other leading clubs probably haven't got. By their own admission, they haven't played particularly well at times this season, especially away from home, but they've got this wonderful gift of never accepting defeat.
The biggest compliment you could give Sir Alex is that he's not only achieved everything Sir Matt did, but he has taken the club further and made it a worldwide brand.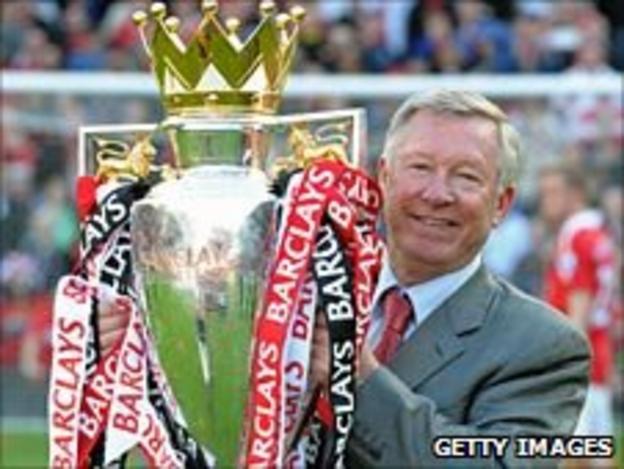 Busby's great metier was bringing through young players, and Ferguson has succeeded in doing the same, with the likes of Paul Scholes, Gary Neville and the wonderful Ryan Giggs coming through the ranks to become United legends.
Ferguson has also developed an excellent scouting network and has unearthed some real gems during his time at Old Trafford. Who had heard of Javier Hernandez before he turned up at the club for eight million quid? Everyone has heard of him now of course, but where were the other managers when that signing was made?
One other secret of his success, which people often neglect to mention, is the way Ferguson rotates his squad. Even in the early part in the season, you'll have to second-guess his team, but more often than not you'll get it wrong.
His instinct will tell him that certain players need a rest because they'll be required to come on strong when it really matters at the end of the campaign.
The only time people really doubted Ferguson was when he said he was going to retire at the end of the 2001/02 season. When he made that announcement it clearly affected the players and staff at United and they endured one of their poorest seasons under him, finishing third in the Premier League.
Since reversing that decision, he's had two main challengers - Arsene Wenger at Arsenal and Jose Mourinho at Chelsea - and has tackled them both head on.
And where are we now? Mourinho came and went and Wenger has gone seven years without winning the league.
Meanwhile, Ferguson marches on and on.
John Motson was speaking to BBC Sport's Simon Austin.