Premier League hopes for goal-line technology in 2012
Last updated on .From the section Football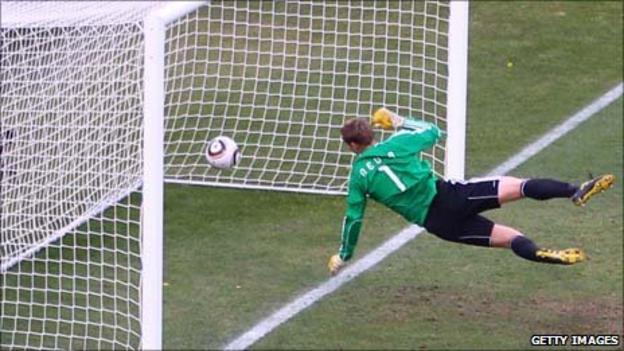 Premier League chief executive Richard Scudamore is hopeful goal-line technology could be introduced in time for the 2012-13 season.
World governing body Fifa has so far resisted calls for technology but now appears ready to change its attitude.
Scudamore told BBC Radio 5 Live's Sportsweek programme: "We'd like it now, and the good news is Fifa is now prepared to listen.
"We feel the technology is there, we should be able to use it."
Fifa's argument aganst technology has been that is feels football should be the same at all levels from park football to the World Cup.
But with high-profile errors costing teams at the highest level of the sport - Frank Lampard's shot which crossed the line but was not given as a goal when England lost to Germany in last year's World Cup is a recent example - many feel the use of technology is long overdue.
Scudamore added: "It's gone on far too long, it's an embarrassment to us as football administrators.
"It's just a question of how we can persuade Fifa it can be done.
"I would like to have it the season after next - next season is too early but certainly the season after next, I don't see any reason why we shouldn't."