'Blatter vote not guaranteed'
By Ed Aarons
BBC Sport, Johannesburg
Last updated on .From the section Football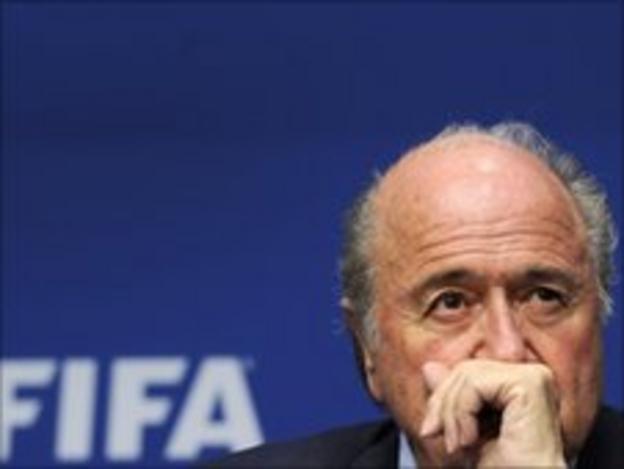 There is no way to guarantee that Sepp Blatter will get every African vote in next week's Fifa elections, according to a leading Ghanaian official.
Fred Pappoe, vice-president of the Ghana Football Association (GFA), has admitted "there is still a possibility" some countries may not back Blatter.
On Saturday, Pappoe was one of 37 African representatives to endorse Blatter as he battles Qatar's Mohammed Bin Hamman.
Saturday's declaration of support in Johannesburg follows a similar statement from Caf earlier this month.
But Pappoe told BBC Sport that there is no guarantee every country will stick to the script.
He said: "It was a collective decision taken by all those present but you'll also notice that we shied away from appending signatures with that declaration.
"Members were overwhelming in their support for Mr Blatter - he has done so well and there's no need to change a winning team.
"But we're talking about elections through secret ballot, so there's never a guarantee."
Blatter is the overwhelming favourite to be elected for a fourth term when the Fifa presidential vote takes place in Zurich on 1 June.
"I'm quite sure it will go the way of Sepp Blatter - it's quite difficult to topple the incumbent in any election," Pappoe said.
"I don't think he has done anything to mean he must be shifted."