Consortium bidding to control St Mirren needs more time
Last updated on .From the section Football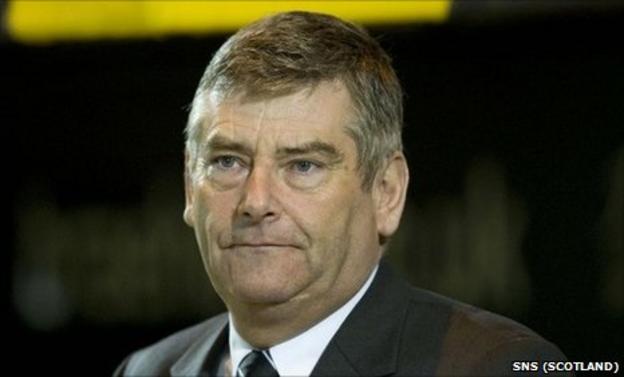 The consortium bidding to take over St Mirren has requested more time to complete the deal.
A community-led group has been negotiating to buy out the 52% majority shareholding owned by current chairman Stuart Gilmour and other directors.
Chairman Gilmour told BBC Scotland that the group led by Richard Atkinson need another few weeks to complete the deal.
"They've asked for another two or three weeks to put their package together," said Gilmour.
The community interest company had aimed to be in control of the Paisley club by May.
The group headed by board members Atkinson and Chris Stewart needs to make sure it has sufficient public backing.
In order to proceed with their purchase they must attract at least 300 individuals willing to pay £120 a year and 12 companies putting up £10,000 per annum.
The venture also needs 24 community organisations on board.
If the required numbers sign up, then further funding is available in the form of grants that would enabled the planned purchase of 52% of the club's shares to go ahead.
Gilmour added: "They have some grant applications in and that is taking a bit more time."