BBC World Service Man United special - More Than A Game
Last updated on .From the section Football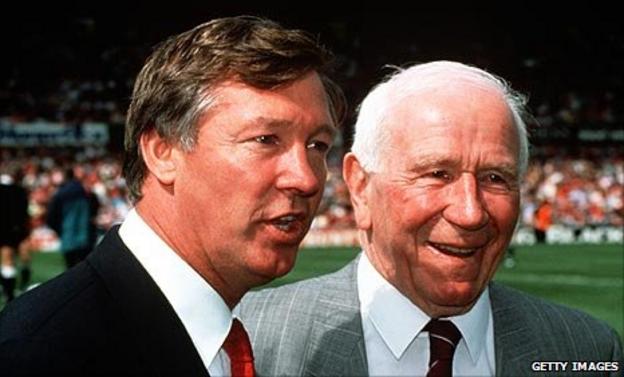 'More Than A Game - Manchester United FC' will be broadcast at 1230 BST on BBC World Service on Wednesday 25 May.
Having won the Premier League title for the nineteenth time, Manchester United have become the most successful football club in English football history.
Now, desperate to improve their tally of three European Cups, they face Barcelona at Wembley in the Champions League Final on Saturday.
In the build-up to the game, BBC World Service's Nishat Ladha explores the history, identity, culture and character of United - focusing on both the Sir Matt Busby era and the record-breaking run of current boss Sir Alex Ferguson.
Speaking with key figures past and present - including Steve McClaren, assistant manager when the Red Devils won an unprecedented Treble of trophies in 1999 - Ladha explains how United became one of the richest and most successful clubs in the world, and how the will to win and be the best has been embedded into its teams by its two legendary managers.
Also examined is the huge impact of the Munich air crash in 1958, and out how the tragedy - which claimed the lives of 23 people, including eight players - provided an unlikely springboard for European glory and popularity on a global scale.
More information on "More Than A Game - Manchester United FC'
There is also a BBC World Service documentary exploring what makes FC Barcelona special at 1230 BST, on Thursday 26 May 2011.