Steve Lovell agrees new Bournemouth deal
Last updated on .From the section Football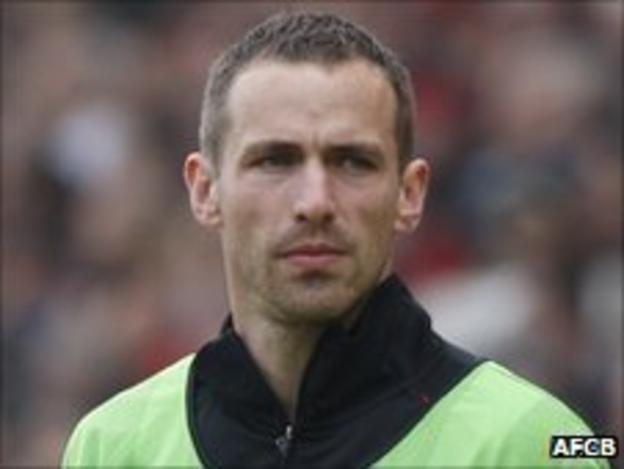 Bournemouth striker Steve Lovell has agreed a new one-year contract with the League One side.
The 30-year-old, who joined the Cherries in June 2010, was limited to just nine games this season because of an ankle injury.
Manager Lee Bradbury told the club website: "In the last few games, Steve has started to show what he is about.
"He got his sharpness, fitness and confidence back and showed what he is capable of."
Lowell returned to action in April and scored three times in the Cherries' final four games, including two strikes in the play-off semi-final second leg against Huddersfield, which Bournemouth eventually lost on penalties.
Bradbury continued: "Having played with Steve, I know what he is about and that was the reason I was very keen to keep him here.
"He knows what the game is all about and he has played at a high level and I think that showed in the play-offs. He handled the pressure excellently and did very well."
"It is going to be a big season for Steve because there will be a lot of expectations on his shoulders, but he is experienced enough to cope with that pressure. At his age, he is in his prime now."