Micah Richards out of England U21 squad due to injury
Last updated on .From the section Football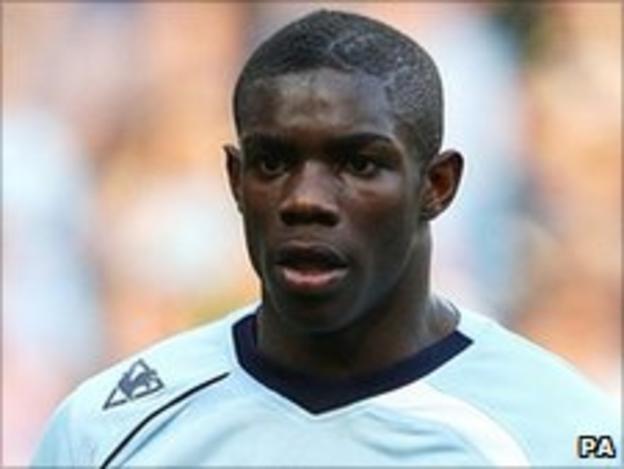 Manchester City defender Micah Richards has withdrawn from England's squad for the European Under-21 Championship in Denmark because of a hamstring injury.
Richards, 22, has 12 full England caps and has impressed for City this season.
The news is a blow for Under-21 coach, Stuart Pearce, who had been eager to take his strongest squad to Denmark.
Pearce has already left Andy Carroll and Jack Wilshere out of his 23-man squad, due to injury and fatigue, respectively.
He will confirm a replacement for Richards before the 1 June deadline.
"We felt it was too much of a risk to wheel him out, with the possibility of him breaking down again," said Pearce.
"It wouldn't be fair on another player that would be fully fit.
"He's a big member of the Under-21 party. He played in the final two years ago and he'll be a big miss for us.
"For me, at this stage, it's all about the 23 that are fit, available and ready to come and contribute."
Despite repeatedly declaring his intentions to travel to Denmark, Wilshere changed his mind after being shown statistics by Arsenal's medical department, which indicated he was becoming fatigued.
"I would say that every player at this stage of the season would be reasonably tired. I'm talking about Spanish internationals, who we have to face, Czech internationals, who we have to face," said Pearce.
"Across the board at the end of a long season, players are perhaps more susceptible to injury.
"One thing's for sure - Arsenal have not left him out of the side in the last six weeks of the season, even though the stats have said he's in red zone."