Convers Sports Initiatives complete Portsmouth takeover
Last updated on .From the section Football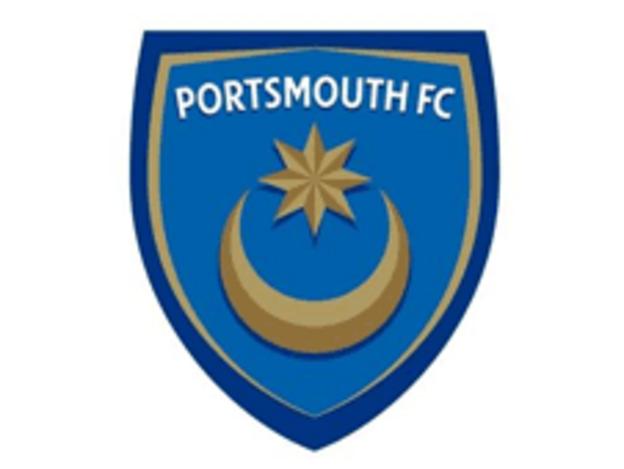 Convers Sports Initiatives, controlled by London-based Russian businessman Vladimir Antonov, have completed their takeover of Portsmouth.
They purchased the Championship club from Sports Holdings (Asia) Ltd after "several months of negotiations".
Portsmouth chief executive David Lampitt said: "I am pleased to welcome the club's new owners and very much look forward to working with them.
"In CSI, I believe we have found owners who will take the long-term view."
CSI owners Antonov, Roman Dubov and former Leeds United chief executive Chris Akers have passed the Football League's fit and proper persons' test.
They already own a growing list of sports teams, franchises and rights, with current interests including the World Rally Championship, PowerPlay Golf, Spartak Moscow ice hockey team, Ferrari Team Russia and the Isle of Man TT motorcycle race.
Antonov, 36, said: "We have conducted extensive due diligence and held detailed negotiations with a number of clubs in the English Premier League, Championship, League One and Scottish Premier League over the past 12 months.
"We ultimately selected Portsmouth because of its history, loyal fan base and its potential to return to the Premier League.
"The supporters are amongst the most passionate in the game and that gives the business a strong foundation to build on.
"We look forward to working with all those connected with Portsmouth including the management, players, employees and sponsors, as well as developing close ties with the city of Portsmouth and the community."
CSI were behind a failed bid for Bournemouth last summer, but have been successful on this occasion in securing the sale of Portsmouth from Hong Kong businessman Balram Chainrai, director of Sports Holdings (Asia) Ltd.
Chainrai first took over at Fratton Park in February 2010, placing Portsmouth in administration after initially investing £17m in the club, and "reluctantly" assuming control when previous owner Ali Al Faraj defaulted on loan payments due to him.
Portsmouth, debt ridden at the time, were the first Premier League club to enter administration and were consequently deducted nine points on their way to relegation from the top flight.
Following the club's exit from administration in October 2010, Chainrai retook the reigns, and has since run the club along with fellow Sports Holdings' directors Levi Kushnir and Deepak Chainrai.
They preserved their Championship status this season with a 16th-placed finish under the guidance of manager Steve Cotterill, but soon after taking over, Chainrai admitted that he was "not the right man for the club long-term".
Chief executive Lampitt continued: "It has been a complex process, which has been conducted very professionally throughout. I'm very pleased that it is now complete and we can start to put plans in place for the future.
"We are pleased to be looking ahead but may I also take this opportunity to thank Balu Chainrai, Levi Kushnir and Deepak Chainrai for their contribution in seeing the club through a very difficult period in its recent history."
An outgoing statement from the former owners on the Portsmouth website said: "We are delighted to hand over Portsmouth to CSI. We believe that CSI will lead Portsmouth into a bright future.
"As we committed to do, we have taken this club during the worst times and brought it to safe grounds from near extinction. The club was going through a very difficult period and now is being handed over to a strong, able and willing group.
"We would like to thank Steve Cotterill, the manager, and his team, David Lampitt, the chief executive, and his management team and all the club's staff for the hard work and sleepless nights in bringing the club to where it is now."
A statement from CSI added: "We would also like to thank Mr Chainrai and his executive management team for their stewardship of Portsmouth Football Club through one of the most difficult times in its history, pre and post-administration last year."