Wales and Northern Ireland snub England's Fifa protest
Last updated on .From the section Football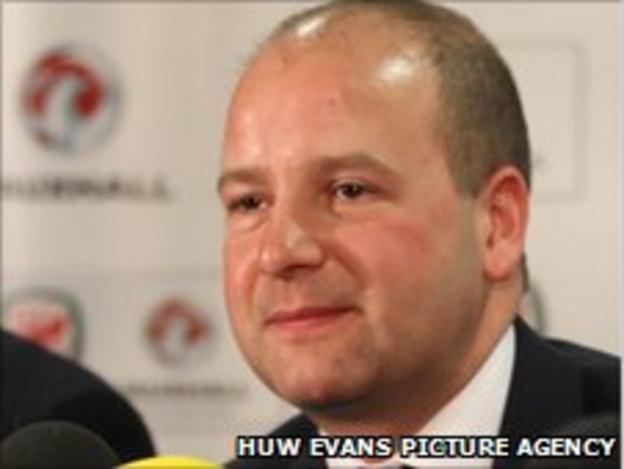 Wales and Northern Ireland chose not to support England's failed attempt to postpone the Fifa presidential election.
The Football Association wanted the election postponed amid allegations of corruption within Fifa.
The Scottish FA were among 17 associations to back the proposal, but Wales and Northern Ireland did not.
FA of Wales chief Jonathan Ford questioned whether England had taken the correct approach to seek change.
He felt the FA were trying to "rail-road" the cancellation of the election through the Fifa Congress.
"In an ideal world you would always have more than one candidate but it has happened many, many times before," said FAW chief executive Ford.
"It happened with Michel Platini in the Uefa presidential election earlier this year; it happened with Blatter last time four years ago.
"The process is really, really clear and arguably we have seen the level of support for one individual today.
"People are confusing two matters here. Many people are agreed that there needs to be a greater level of transparency and good governance.
"The question is whether trying to rail-road the postponement of the presidential election is the right way forward."
FA chairman David Bernstein's proposal was to stop Fifa's presidential election going ahead with only one candidate.
But Bernstein's move at the Fifa Congress on Wednesday was defeated by 172 votes to 17. The Scottish FA was the only association to publicly back the FA.
The Irish FA refused to comment but it is known they did not back the proposal either.