Aston Villa must be decisive on new boss, says Taylor
Last updated on .From the section Football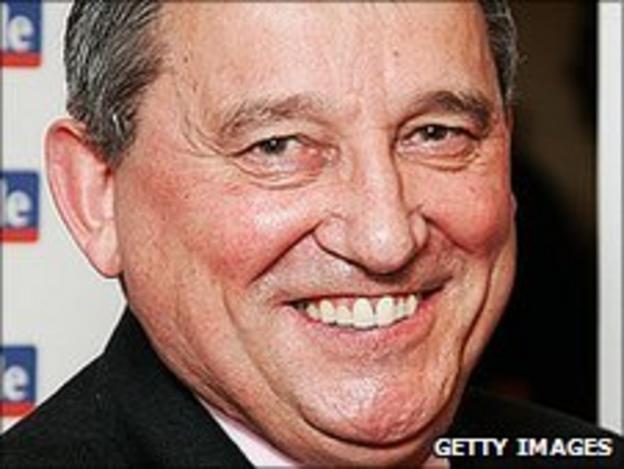 Former Aston Villa boss Graham Taylor says the club must be decisive in finding a successor to Gerard Houllier, who quit as manager on health grounds.
Taylor says Houllier struggled because of the way he took over following Martin O'Neill's shock resignation days before the start of last season.
"He wasn't helped by the timing and [he got] a lukewarm reception," he said.
BBC Sport understands Fulham boss Mark Hughes's resignation is not necessarily linked to the Villa vacancy.
Former Liverpool boss Houllier was in charge of Villa for nine months, guiding them to a ninth-place finish in the Premier League but that was largely down to the goals of £18m January signing Darren Bent who lifted them from a position just above the relegation zone at the turn of the year.
"It's very important to settle the situation and for [the new manager] to be able to work the transfer window and it's important for the players, when they report back, that everyone knows who the manager is," said Taylor.
"Otherwise it's possible they'll get off to another strange start to the season."
Even before Houllier's departure was confirmed, Mark Hughes's name had been bandied around, and less than 24 hours after Houllier left his post, so did Hughes.
But BBC Radio 5 live's Midlands football reporter Pat Murphy said that did not necessarily mean that the former Manchester United striker was being lined up by Villa.
"I don't believe that Hughes is Villa's number one target - I think they've already settled on a number one target and quite rightly they won't tell me who that is," he said.
"I don't think this has done Mark Hughes a lot of favours in the eyes of [Villa owner] Randy Lerner who is quite hot on these things.
"It's not true that they coveted Hughes last summer. I understand Fulham are also unimpressed by Hughes's behaviour in the last 24 hours or so. I would say the odds against Mark Hughes have lengthened over the last few hours in terms of being Villa manager.
"It's a bit of a myth Lerner doesn't want managers under contract. What he'll do is approach the club and say we want to talk to your manager and that brings in [Everton boss] David Moyes.
"There are also free agents - Steve McClaren, Martin Jol, Rafa Benitez - but being a free agent is not getting them extra bonus points in the eyes of Randy Lerner. They'll have no qualms about approaching a club for a manager that's under contract."
Whoever does eventually get the job may find that possible departures from the club are more of a pressing concern than new arrivals.
The club has so far failed to agree contract extensions for England wingers Ashley Young and Stewart Downing, increasing speculation the pair could move on this summer.