Players pay for trial with Stirling Albion
Last updated on .From the section Football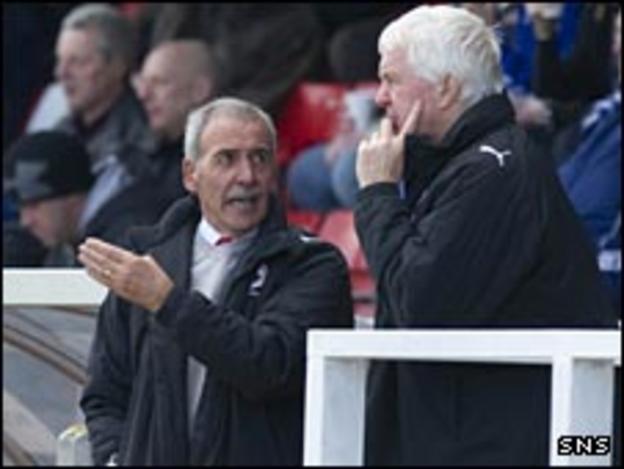 Thirty hopefuls will arrive at Stirling Albion's Forthbank Stadium on Saturday having paid £200 each for the privilege of trying to win a contract.
Open trials have become more popular in Scottish football since cash-strapped Clyde were forced to release virtually their whole squad in 2005.
Elgin City hold their own on 25 July, but Stirling are using it as a way to raise cash as well as discover talent.
And the club relegated to Division Two will raise £6,000 from the scheme.
Stirling spokesman Paul Goodwin said: "As Scotland's only senior fan-owned club, we have to continually look at new initiatives to uncover new talent and generate interest in our club.
"We're not a club with a large bank balance or a large overdraft, so the 'So You Think You're Good Enough?' initiative is vital income for us."
Players from Austria, USA, England and Ireland will join home-based talent in attempting to impress manager Jocky Scott, assistant John Blackley and former Tottenham Hotspur and Ajax midfielder Ally Dick.
Scott said: "Nowadays, lots of footballers are released from their clubs as soon as the final game of the season is over and they have to start looking for a new club straight away.
"This kind of high-profile initiative is great for me as the players who are spending their own money to take part tells me they are serious about playing for Stirling Albion and that is very important when it comes to signing new players.
"We will be assessing players on how they respond during the warm-up, team shaping and matches and each trialist will play a minimum of 50 minutes during six, 25-minute games."
Trial sponsor Firstpoint USA, which bills itself as the world's largest sports scholarship consultancy, will also be there to advise players about educational opportunities in America.