Who dares to pay, wins
By Alasdair Lamont
BBC Scotland
Last updated on .From the section Football
It's a sign of the times when out-of-work footballers are willing to pay for the privilege of going on trial in the hope of winning a part-time contract.
That's exactly what happened at Stirling Albion's Doubletree Stadium at the weekend, when more than 30 players turned up, having paid £200, to try to prove to the team manager, Jocky Scott, that they were good enough to join the club's ranks.
The "So You Think You're Good Enough?" initiative serves a two-fold purpose for the fans-owned Second Division outfit.
It's an opportunity to add to a squad that currently has only eight players signed for the season ahead. And it raises some much-needed revenue - in the region of £6,000 - for a club that operates on an extremely tight budget.
I went along on Saturday to see the 30 or so hopefuls go through their paces - in six matches, each lasting 25 minutes.
Most of the players were from Scotland's central belt, but others had travelled further. A few had come up from London to try to earn a deal - Francis Luke, for example, who last season played in League One for Dagenham and Redbridge.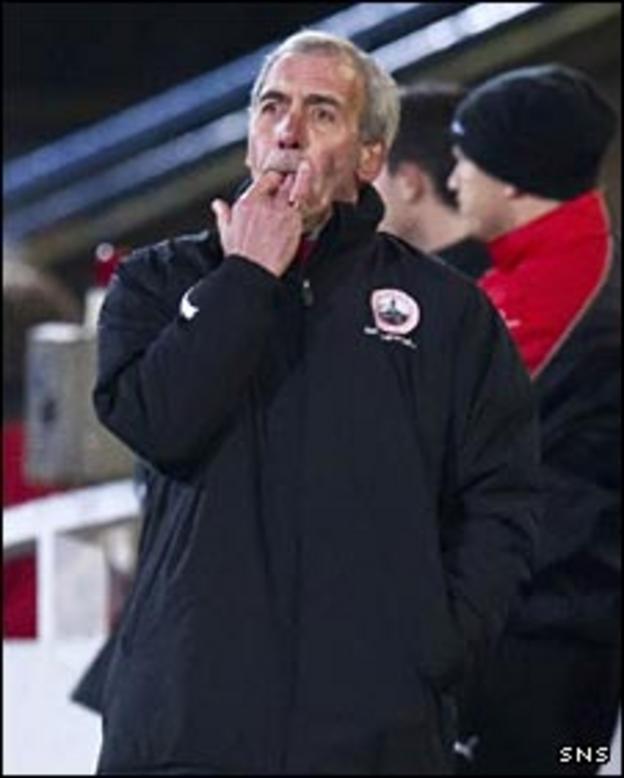 There was a Brazilian midfielder - Igor Wands-Silva - although, in truth, he had journeyed only from his adopted home of Kilsyth!
Another man from Kilsyth had put in some air miles to get to the trial, though.
Craig Hughes had flown back from Iowa, where he recently completed a football scholarship, in the hope of landing a shot at senior football.
"When I was younger, I was trying to find a club and I didn't really make the cut, so I decided to go out and do a scholarship in America through First Point USA," Hughes told me.
"They helped me get a school in Des Moines, Iowa, called Grand View University. I played there for four years, I was captain, and we went on to the national tournament.
"I got my degree and now I've come back and I'm looking for a club."
Hughes' preference is to find a club in his homeland, rather than stay in the United States, and he's determined to prove his worth, if not at Stirling Albion then elsewhere.
"I'm going to go to trials like this all summer and if a club comes in for me then great.
"Things like this are great because there are a lot of players who don't have clubs just now - a lot have been released.
"And for the clubs, they've got nothing to lose. They get to look at several players in one opportunity and if they get two, three players out of it then great. If not, it didn't cost them anything and it's a good experience for everyone."
The driving force behind the initiative is the Albion director, Paul Goodwin, who headed the fans' takeover of the club last year.
Relegation from the First Division last season hasn't helped their cause, but despite the hard work required to keep the club on an even keel, his belief in the worthiness of what he and his fellow supporters are doing is unwavering.
"We're still learning, we're still making mistakes, but to actually be in control of your own destiny means we can cut through a lot of stuff that maybe other boardrooms can't because it's real fans," Goodwin says.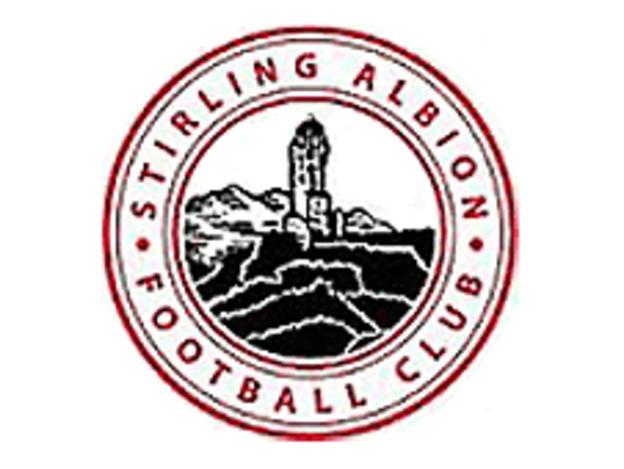 "Not having the back-up of serious money is always going to restrict you and you're having to go back to the same people time after time.
"But they all love the club and our job is to bring in more people who will love the club over the years."
Goodwin accepts that, despite dropping down a division, the financial restrictions mean it will be difficult to be competitive even in the Second Division.
The man charged with trying to make the best of that situation, Scott, is realistic enough to know that trials like these are a necessity.
"The more players we can get out of it, the better," he told BBC Scotland.
"If there are boys out there who throw themselves forward to warrant an opportunity then we'll give them it.
"We need players and if this is one way of getting them then I'm all for it. I can't go and buy players, so whatever way we can get them, we do so."
Scott took in the six matches from the main stand and, in consultation with his assistant, John Blackley, and guest coaches for the day - former Spurs striker Ally Dick and scout Kevin Hamill - he will decide in the coming days whether Hughes and the rest of the hopefuls have earned an invitation to join up for pre-season training on 14 June.
Hughes looked assured at the back in the first match and was optimistic he'd do enough to impress.
"I felt the first one went well," he said. "We'll see how it goes from here, but I'm feeling pretty confident."