Alistair Stevenson stays on as Hibs coach
Last updated on .From the section Football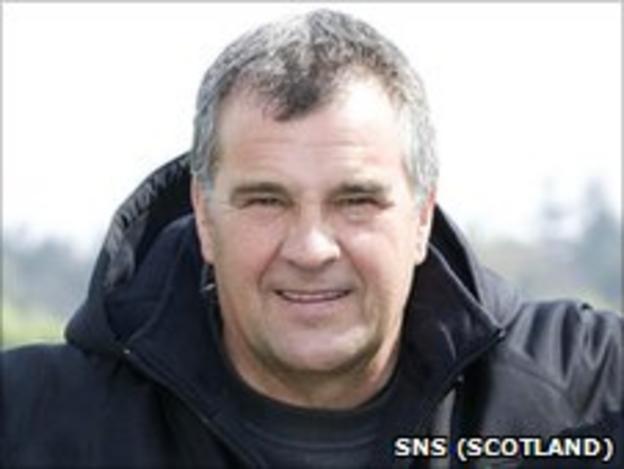 Alistair Stevenson is to remain on the Hibernian staff as first-team coach.
The former head youth academy coach briefly stood in as interim manager along with coach Gareth Evans when John Hughes was sacked in October last year.
Colin Calderwood succeeded Hughes soon after Stevenson and Evans oversaw a home win over Kilmarnock.
Stevenson was given the temporary title of first-team coach after Calderwood's arrival and that arrangement has now been made permanent.
Under Stevenson's guidance, Hibs' Under-19s won a league and cup double in 2009.
Calderwood lost his assistant manager Derek Adams at the tail end of last season, but the club are yet to make an announcement on a replacement.
Hibs stated on their website: "Stevenson has been consistently involved at first team level since Colin Calderwood's arrival at the club - a situation that has now been formalised with his appointment as first-team development coach.
"Following on from his time as head of youth coaching, the role ensures that Stevenson maintains a specific interest in the progression of players from the Hibernian Youth Academy through to the Hibernian first team.
"In a related move, within the Hibernian Youth Academy, James McDonaugh is also announced today as the new head of academy coaching.
"McDonaugh, who joined the club as grassroots coordinator in 2007, will take responsibility for the under-19 squad from next season onwards as well as directing the delivery of coaching throughout the academy."