Man City doctor cleared of blame for Kolo Toure drug ban
Last updated on .From the section Football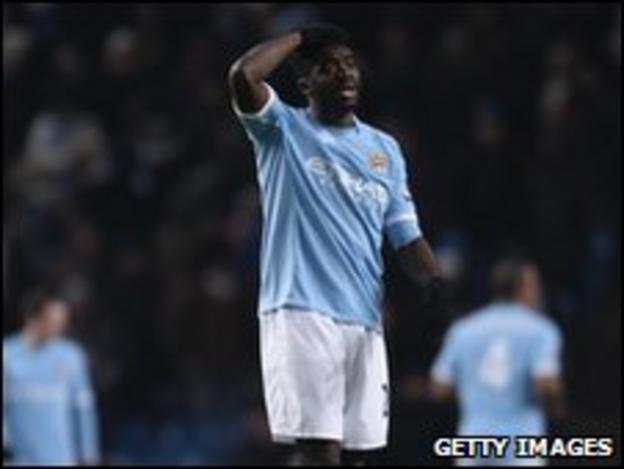 Manchester City doctor Jamie Butler has been cleared of blame over Kolo Toure's six-month ban for failing a drugs test.
The 30-year-old defender was banned in May for using his wife's diet tablets.
Toure had claimed City's club doctor authorised him to take the pills - but a Football Association report disagreed.
It stated: "[Butler] never told him it was safe to use water tablets [and] he would unequivocally have said they were prohibited and should not be used."
The Ivory Coast international said he had been given the tablets by his wife and that he had shown Dr Butler the substance before taking it.
However Butler refuted this claim and the FA report added: "It was not suggested that Dr Butler was shown the medicine bottle with 'water tablets x21' at any stage."
The documents added that Toure had regular issues with his weight, which led him to take slimming tablets.
"The context is that for some years KT [Kolo Toure] has had a problem controlling his weight.
"He has become obsessed with his weight and more particularly the appearance of his belly."
Toure's ban is backdated to 2 March, when his provisional suspension began.
He will be free to play for City from 2 September but is subject to a two-year period of target-testing that began on 26 May.