Cardiff City managerial choice vital, says Jason Perry
Last updated on .From the section Football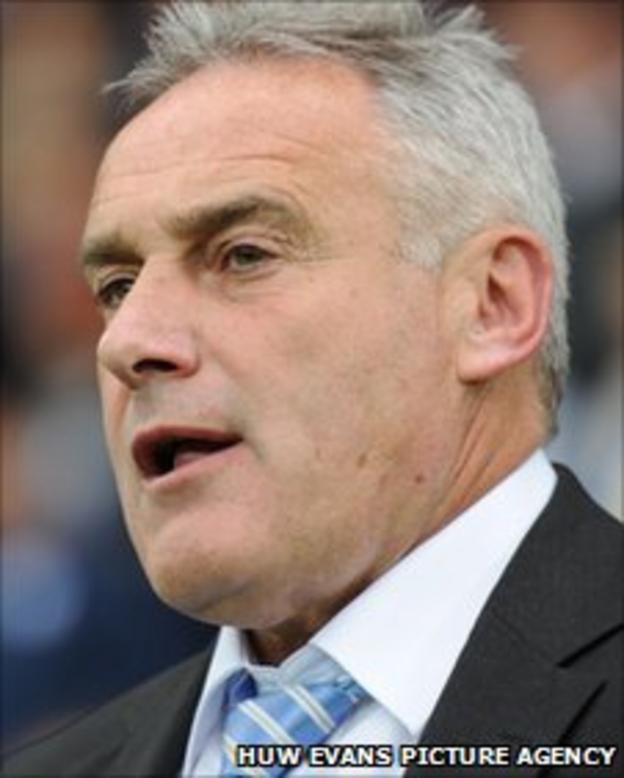 Former captain Jason Perry believes Cardiff City's current lack of manager is hampering their preparations for the new season.
"Cardiff must ensure they are not left behind," said former Wales cap Perry.
"The sooner [someone] is put into the position of manager the sooner he can get on with deciding for himself who stays and who goes.
"Already we've seen in the transfer market that some of the clubs are moving very quickly in order to strengthen their squad.
"They need somebody to come into the club that is ambitious and driven but is willing to leave a legacy.
"This is a massive, massive decision for the board and they know themselves they have to make the correct decision."
Perry is concerned players have been allowed to leave Cardiff before a new manager has been appointed.
Striker Jay Bothroyd and wing Chris Burke have already left the club while Ipswich have completed a deal to sign Michael Chopra.
"If a manager was at the helm and making certain decisions on behalf of Cardiff City football club [then] you have to trust that manager," added Perry.
"The new person that comes in and takes over the reigns of Dave Jones will have a way he wants to play. Players of certain strengths will be brought to the club.
"If you look at the people in charge at the moment they all have skills but neither of them have had experience of managing a football club.
"They certainly wouldn't know what is a good player and what is a poor player.
"When you're talking about multi-million pounds worth of players going from the club and its people there with very little or no experience of working out if there good or not, then it's not the ideal situation.
"You just hope that these decisions turn out to be the correct decisions for Cardiff City."
Jones was sacked by Cardiff on 30 May following the Bluebirds failure to reach the Championship play-off final.
Chris Hughton, Roberto Di Matteo, Malky Mackay and Mark Robins are among the favourites to succeed Jones.
And Perry believes the calibre of those linked with the vacant position is a sign of the club's development during the tenure of Dave Jones.
"There's not many weak candidates mentioned for the Cardiff City job because it's such an attractive club at the moment to take over," he said.
"Maybe that's the reason why Cardiff are holding on. They know they are in a better position, the best position that they've ever been.
"With that in mind then they really want to make sure they have a chance to interview everybody and anybody.
"It is frustrating, we do want the man in place, however it's so vital that Cardiff have the right person."