Eric Cantona to coach Cosmos in Paul Scholes testimonial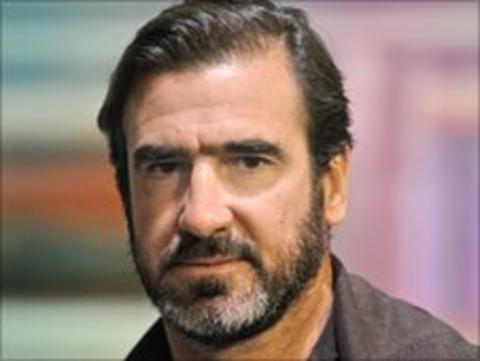 Manchester United icon Eric Cantona has confirmed that he is set for a return to Old Trafford.
The Frenchman will feature as part of Paul Scholes's testimonial game on Friday 5 August, when he will coach the legendary New York Cosmos.
Cantona quit United in 1997, having won four titles and two domestic doubles in his five seasons at the club.
"I am looking forward to returning to Old Trafford in my new role with New York Cosmos," said Cantona.
"I wish to congratulate Paul for such an incredible career at Manchester United."
Scholes announced his retirement in the wake of United's Champions League final defeat by Barcelona last month.
"This is going to be a big night for me and my family but one which I intend to enjoy and I will savour every moment," said Scholes.
"I have spent my whole footballing life at Manchester United, so this will be an emotional farewell.
"I hope the fans enjoy the night, especially seeing the boss and Eric battling it out in front of the dugouts."
The 36-year-old has committed himself to a coaching career at the club, having marked the end of his playing days, during which he secured 10 league titles, a figure second only to Ryan Giggs.
Scholes's United manager, Sir Alex Ferguson, remains appreciative of the midfielder's impact at the club.
"The accolades he has received have been well deserved," said Ferguson.
"And now from one great player to another; Eric Cantona. I am going to relish this touchline showdown; one Gaelic mind to another.
"Neither of us will want to lose this one, it is sure to be a great night and a well-deserved recognition for Paul."
Brazilian superstar Pele will also be in attendance in his role as Cosmos honorary president.
It will be the New York Cosmos' first match in over 25 years, following the club's folding in 1984. They are currently bidding to gain admittance to Major League Soccer.
The Cosmos side will be made up of players from around the world, invited by Pele and Cantona.