South Africa look set to crack down on match-fixing
Last updated on .From the section Football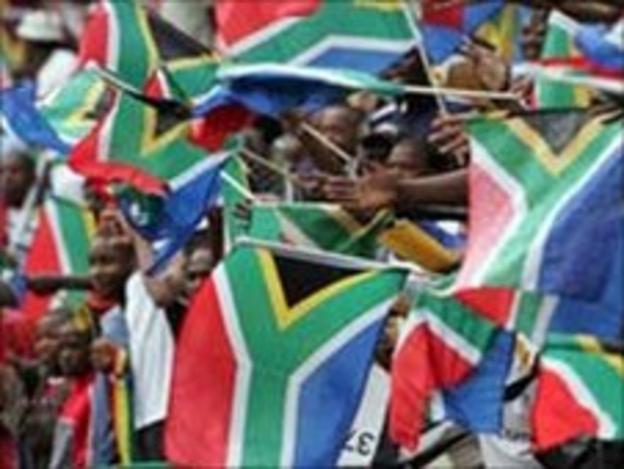 The arrest last week of former Bafana Bafana assistant coach Phil Setshedi for allegedly trying to fix a match in South Africa's third division play-offs could prove a turning point in a bid to clean up the local game.
"It was a good week for us," said World Cup boss Danny Jordaan, now serving as the vice-president of the South African Football Association (Safa).
Setshedi, who served as Clive Barker's deputy when South Africa won the 1996 Africa Cup of Nations, was arrested following a police sting last week in Cape Town.
The city was hosting the play-offs to decide promotion to the second tier of the professional game in South Africa.
Setshedi has been charged with handing over around US$300 in order to get a referee to influence the outcome of a result in the play-offs.
He was granted bail of US$1,500 and will appear in court in September when details of the attempted scam will become clearer.
There has been no comment from Setshedi yet and under the South African judicial system he has not had to enter a plea in relation to the charges.
So far he has simply been identified, a court date set and the bail amount negotiated - he will be then asked to make a plea when he next goes to court next.
Safa officials, led by refereeing boss Adiel Carelse, had suspicions that an attempt might be made to try and fix the match.
Rumours of cheating have long surrounded the lower leagues in South Africa but to date, little has been proven and even less constructively done to try and investigate the allegations.
The arrest suggests a new determination from Safa to attack the problem.
The association came in for severe criticism for its limp support of a police investigation into corrupt referees in 2004.
'Operation Dribble' started with a series of arrests and prosecutions but petered out without the support of leading football officials, who failed to appear as witnesses for the prosecution.
Setshedi is a former Orlando Pirates captain and coach, who was later an administrative manager at the club, and he also had a sidelines business dressing South African football officials and teams in suits and ties.