WSL progress continuing, says Liverpool's Vicky Jones
Last updated on .From the section Football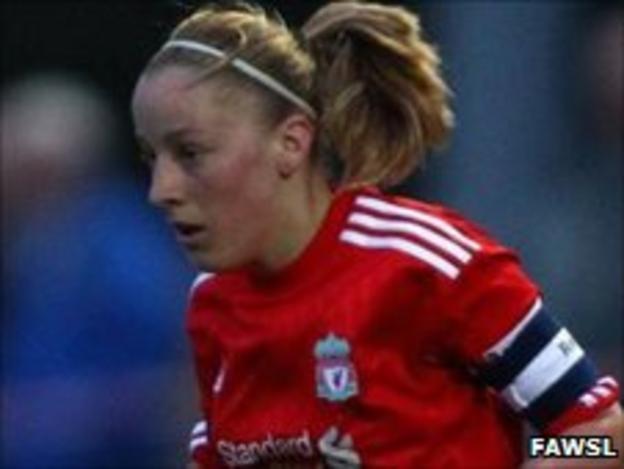 Liverpool Ladies captain Vicky Jones says the Women's Super League clubs are working hard to improve the league during the World Cup break.
The Football Association has held talks to see how standards can be raised.
"It's been a learning curve for every team as well as the FA," Jones told BBC Radio Merseyside.
"Each club is at different stages in their development in the short and long term. I think asking our opinions now will help in the long term."
While the focus has shifted to England's involvement in this summer's World Cup in Germany, the clubs are reviewing the start of the inaugural season.
"Quality of the pitches was definitely one point," said the Reds' skipper.
"Playing in the summer and playing on lower league men's grounds, they have been played on for a full season, then we're coming on to them at the end.
"We want the quality of football to be good, so the quality of the pitches needs to be there.
"The squad cap of 20 and the integration between the reserves and the development of younger players [is being looked at].
"If you have a squad of 20, there's going to be young players in there that need to develop. Playing one game is not going to help them."
The first half of the season was completed within four weeks, as Hope Powell's England squad needed preparation time ahead of the World Cup, and this meant many clubs had to play two matches a week to fulfil the fixture quota.
"It's a lot of congestion with a small squad," she added. "People have work commitments the following day, so that's going to be looked at."
Liverpool resume their FA WSL campaign away to Arsenal at Boreham Wood FC on Sunday, 24 July.