Swindon chairman hopeful Jonathan Douglas will stay
Last updated on .From the section Football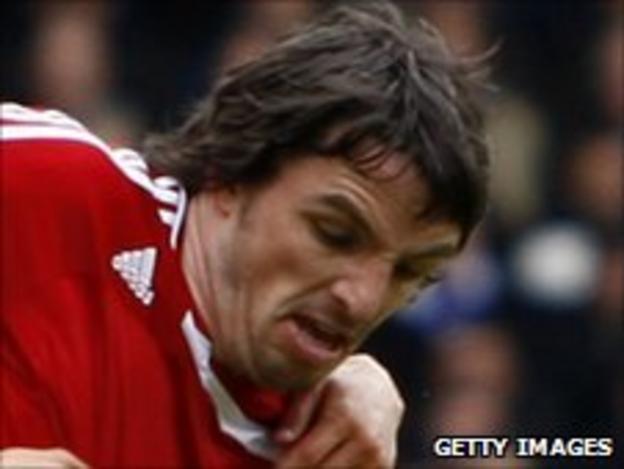 Swindon chairman Jeremy Wray says he is hopeful captain Jonathan Douglas will stay at the club but defender Lescinal Jean-Francois is likely to leave.
"I'm hopeful that Dougie is going to sign. I have been in touch with his agent and we're in discussions," he told BBC Wiltshire.
"It think it's fair to say Lecs has had offers from other clubs higher up and it's likely he'll move elsewhere."
Wray also confirmed they are hoping to keep hold of midfielder Michael Timlin.
"Tims has had discussions with at least one other club," added Wray.
"I think he's wrestling with the offer we've given him. He's been open and honest with me and I know when he's made his mind up he'll let me know."
All three players are out of contract at the relegated club.
Jean-Francois, 24, joined the Robins in January 2009 and has since made 65 appearances, while Timlin, 28, arrived on loan from Fulham in 2006 and made a permanent move to the County Ground two years later.
Republic of Ireland international Douglas, who previously played for Blackburn Rovers and Leeds United, arrived at Swindon in the summer of 2009 and has gone on to play 95 games.
And Wray believes the 29-year-old will be a key player next season: "If we can hold on to him in League Two then I'm a great believer we won't be in League Two for long."