South Africa ready to host 2013 Africa Cup of Nations
By Ed Aarons
BBC Sport, Johannesburg
Last updated on .From the section Football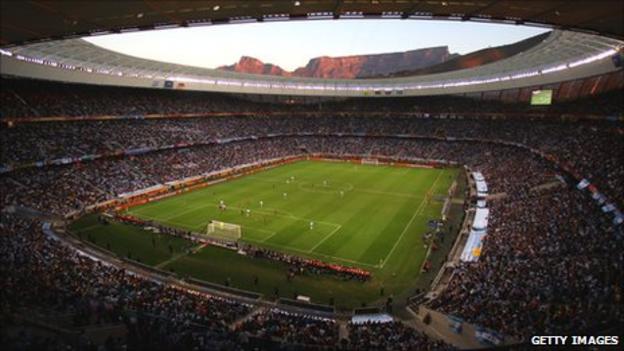 The president of the South African FA (Safa) has said his country is willing to replace Libya as hosts of the 2013 Africa Cup of Nations.
Nematandani says Safa will write to Caf this week to register its interest.
Earlier this year, South Africa hosted Africa's Under-20 finals at the last minute after the Libyan unrest began.
Some media reports state that last year's World Cup hosts have already been chosen to stage the 2013 Nations Cup, but Nematandani said such claims were wide of the mark.
"We haven't received anything officially but we believe it is in our best interests to write to them and indicate our readiness to host the tournament (so as) to end all speculation," Nematandani told BBC Sport.
"Everyone knows the situation in Libya and the fact that South Africa would not need to go into any construction makes us a very good alternative.
"We've always said if we are needed for anything on the continent then it is our duty to avail whatever facilities we have.
"We will communicate with Caf to understand exactly whether that is the case and we will be ready."
Having successfully hosted the continent's first World Cup last year, South Africa was already earmarked to host the Nations Cup in 2017.
That may be in jeopardy if Caf decides to switch the 2013 edition from Libya but Nematandani indicated that Safa is open to negotiations.
"It might mean that we don't host the tournament in 2017 but to us it's more about helping out when there is a challenge and that is what we are facing at the moment," he added.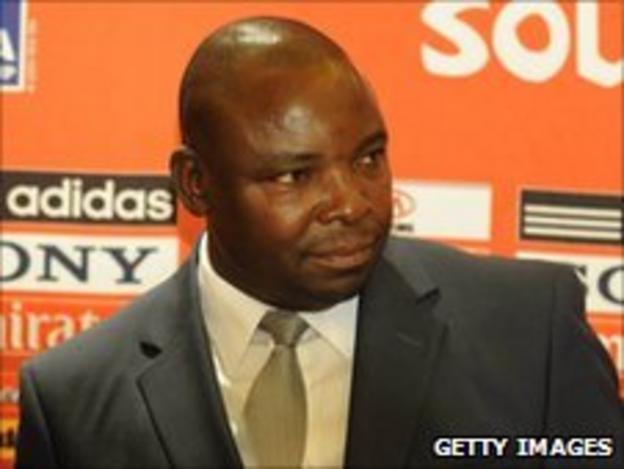 "There might be a need for some quick planning but everything else is in place for us to step in. I think we are the perfect alternative destination."
Safa had hoped to stage the 2015 Nations Cup but lost out earlier this year when Caf awarded the tournament to Morocco.
Hosting the 2013 finals would fit in with Safa's hopes of staging the tournament while the new and updated stadiums used for last year's World Cup are still in good condition.
And with the anniversary of the World Cup already here, Nematandani is hopeful South Africa will mark the occasion with a friendly against winners Spain at FNB Stadium (formerly Soccer City) on 11 July.
"We met them and spoke about it and there seems to be something positive. We will have to see what happens in the next week," he said.
On 11 July 2010, the Spanish beat Holland 1-0 to win the World Cup for the first time.