Dynamo Kiev players pay for losing
By Oluwashina Okeleji
BBC Sport, Lagos
Last updated on .From the section Football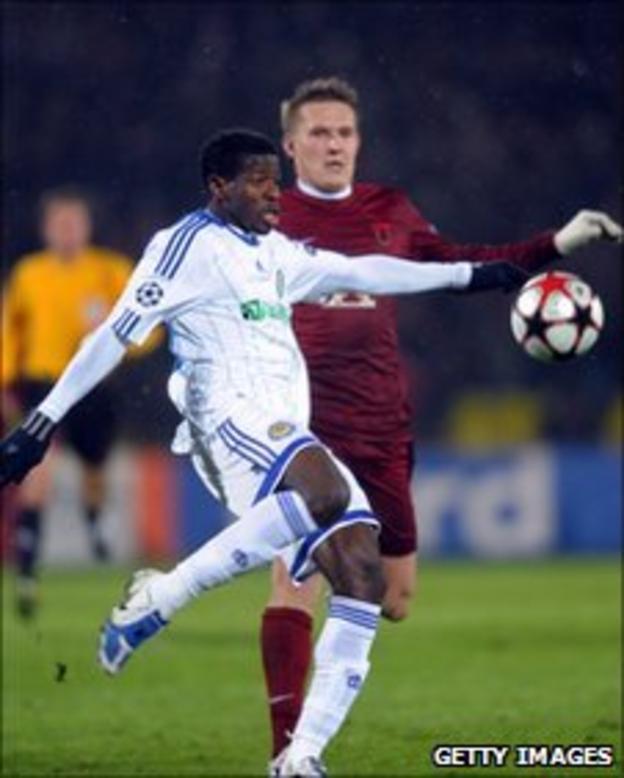 How do you motivate players to win football matches?
Well, how about hitting them in the pocket every time they lose?
That is the approach taken by Dynamo Kiev in an effort to get their players to deliver results in Ukraine's top flight.
While losing a football match is not the end of the world, it comes with a price for Nigeria midfielder Yusuf Atanda Ayila and his team-mates.
Ayila, who joined the Ukrainian giants in 2003 from Union Bank of Lagos, told BBC Sport that losing or drawing a match is simply not an option.
"It's really difficult in Dynamo," the Nigerian international said. "If you're there you always want to win, because if you lose they take it out of your salary.
"At first, I protested but other players told me that everyone pays for losing here.
"So you see the players fighting on the pitch for two major reasons: to win and keep our money in our pockets.
"You don't get paid for a difficult home or away draw, so at the club it's all about winning and nothing else.
"Generally people understand that in sport you win, lose or draw but at this club winning is the only language they understand."
The stakes are even higher for Ayila and his colleagues when arch-rivals Shakhtar Donetsk come calling.
"It's a political battle, there is so much at stake when we play Shakhtar Donetsk," he added.
"We can't afford to lose - it's a taboo to lose to Shakhtar."
Ayila added that as an African he has found it difficult to adapt to life in the former communist country, despite living there for the last eight years.
The Super Eagle admitted that he is looking to move to a "bigger club" in western Europe.
With just six months left on his contract, a transfer could happen sooner rather than later.