Kelly Smith's World Cup stars
Last updated on .From the section Football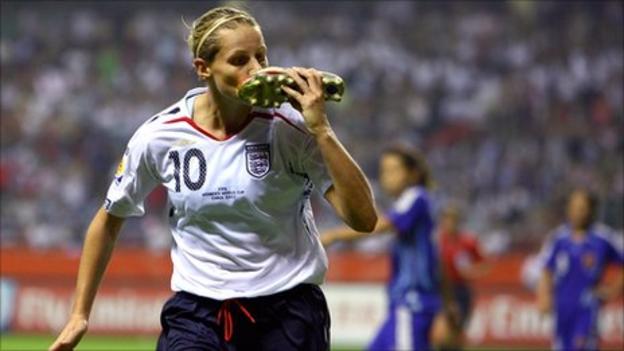 At the 2007 World Cup in China, England striker Kelly Smith underlined her status as one of the world's best players by scoring four goals in four games.
This time around she is again expected to be one of the star performers, but here she tells BBC Sport about six others to watch out for in Germany.
Birgit Prinz, forward, Germany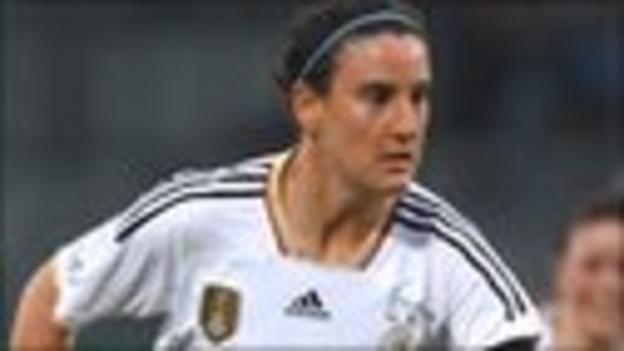 Birgit Prinz is well respected in the women's game. She is the hosts' captain, their most capped player and their leading goalscorer. She always produces in big tournaments and has amassed a record 14 goals in four World Cup finals appearances.
Her strength and power to get away from defenders has always impressed me, and so has her finishing. She is very good in and around the box and her movement is world class. You ask any of our centre-backs and they will tell you she is a handful to pick up and mark.
Although she is 33 years old, she is still performing at the highest level and she will be able to use her experience as Germany progress. She has already played in three World Cup finals, helping her country to win the last two, in 2003 and 2007.
Lotta Schelin, forward, Sweden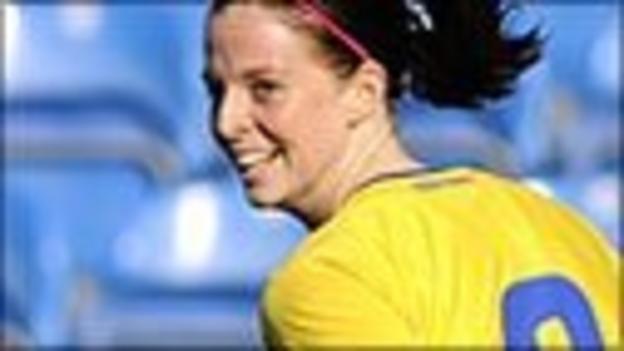 Lotta has just won the women's Uefa Champions League with Lyon. She is a very good forward who likes running with the ball at her feet and taking players on.
I believe the 27-year-old is going to get goals at this World Cup because she has a superb football brain. When we beat Sweden recently she actually played on the right of midfield and came inside to try to link up with their front line.
Sweden are a strong outfit and I expect them to get out of the group and into the quarter-finals or semi-finals. Although we did well against them, the World Cup is a different stage altogether.
Lotta has good movement and can play with either foot, so she is definitely one to watch out for.
Christine Sinclair, forward, Canada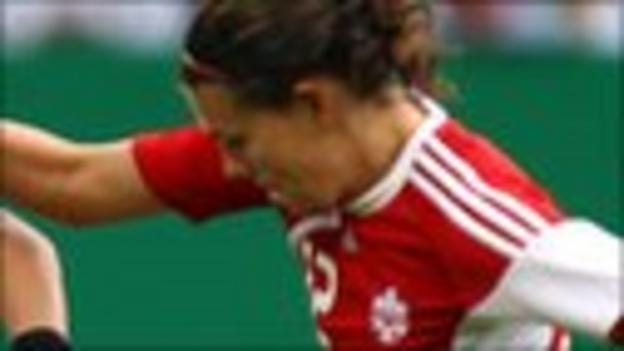 Christine competes in the United States and she is the top scorer in the WPS this season with five goals in six games for her team, Western New York Flash.
She is a great finisher in and around the box and her movement is second to none, so she will be an important player for Canada in the opening match against Germany.
It will be a sold-out fixture in Berlin and there will not be too many Canadian fans in the stadium, so she will be a player who has to take a lot of the pressure away from her team-mates. But I fully expect her to do that as she is their top goalscorer and a great player.
Fatmire Bajramaj, forward, Germany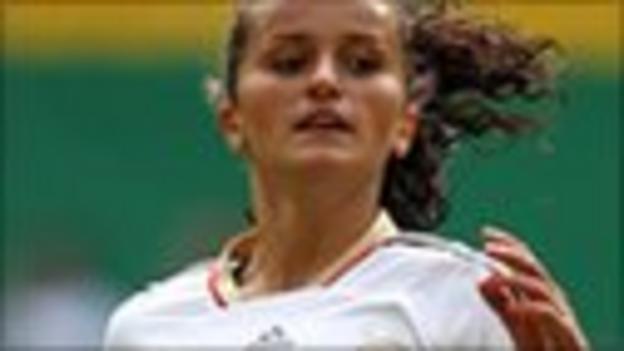 The second German player to look out for is Fatmire Bajramaj, who is a young player who represents 2011 Uefa Champions League finalists Potsdam at club level.
Although the 23-year-old may not be as well known as Prinz, she is very good in front of goal, is adept at running off defenders and is very quick.
Speaking to a couple of my former team-mates in America, they tell me that when they played against Germany a year or so ago she was a real handful. Her pace and creativity help Prinz in the front line, and she will make them a partnership to fear.
Marta, forward, Brazil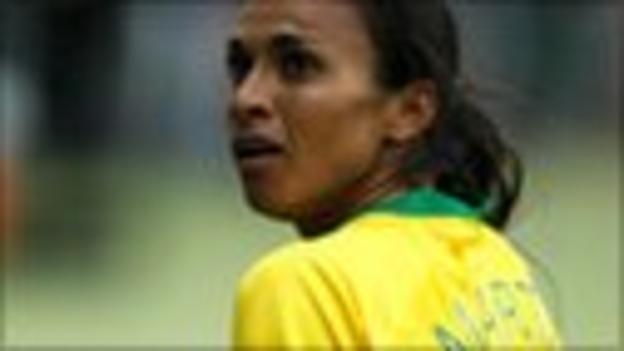 Marta is the world's number one player and has been voted Fifa world player of the year five times.
She is still only 25 and awesome with the ball at her feet. The top scorer in the 2007 World Cup with seven goals, she is Brazil's go-to player.
There are times when she will have two or three defenders on her, but in the blink of an eye she will be gone and the ball will be in the back of the net, so watch out for her.
I haven't watched much of Brazil as I don't think their federation put on too many friendlies, but maybe they don't play that well together in terms of team cohesion. They are certainly all very good individually when in possession.
Brazil will be one of the youngest teams in the tournament as a lot of their older players have retired.
Fara Williams, midfielder, England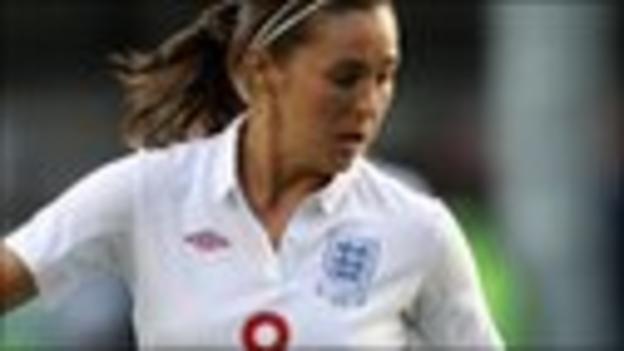 England's player to watch out for is Evertonian Fara Williams. She is our anchor in midfield and as well as dictating a lot of the play going forward, she shields our back four too.
Her best qualities are her distribution, her composure on the ball and her leadership, so we need her to play well in Germany.
She has a lot of confidence and self-belief. She played exceptionally well against the United States recently and was our player of the match. She needs to replicate that type of performance in the World Cup, which she is more than capable of doing.
She has a lot of responsibility on her shoulders to do that but we have full faith in her and it is a huge relief she has overcome her recent knee injury.
Kelly Smith was talking to Alistair Magowan