Make Man Utd boss Sir Alex Ferguson a Lord - MPs
Last updated on .From the section Football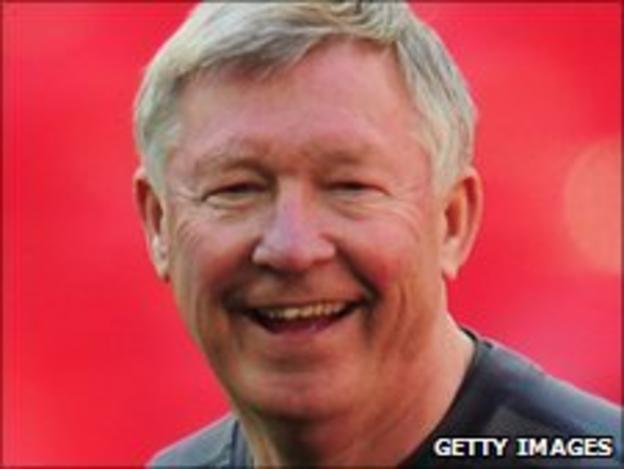 A campaign has kicked off at Westminster to make Manchester United manager Sir Alex Ferguson a Lord.
Two Labour MPs from Manchester - Graham Stringer and Tony Lloyd - have tabled a Commons motion calling for the 69-year-old Scot to be awarded a peerage.
Stringer and Lloyd argue that football should be represented in the House of Lords because of its "economic, social, cultural" importance.
Ferguson led United to a record 19th league title in May.
That was the 12th Premier League crown the Red Devils had won under Ferguson, who has also captured the Champions League twice, the Cup Winners' Cup, the FA Cup five times and the League Cup on four occasions.
He also led Aberdeen to three Scottish League titles, four Scottish Cups, the Scottish League Cup and the Cup Winners' Cup.
A lifelong socialist, Ferguson was knighted in 1999 when Tony Blair was Prime Minister.
THE MOTION IN FULL
"That this House recognises the economic, social, cultural and sporting importance of football to the United Kingdom; is therefore surprised at the paucity of representatives from the world of football in the Upper House; further notes that Sir Alex Ferguson, as the manager of Aberdeen and Manchester United, is the most successful manager in the history of British football; and calls for him to be recommended for appointment to the House of Lords."