Robertson demands Fifa changes before new World Cup bid
Last updated on .From the section Football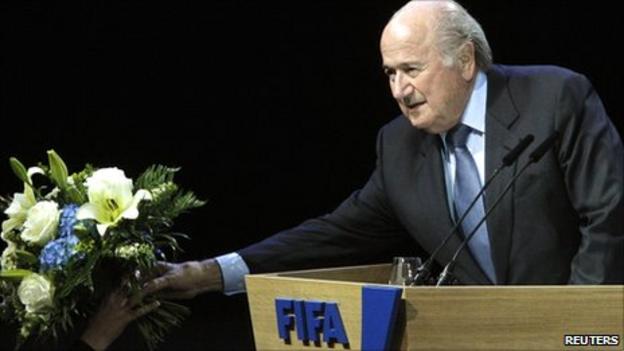 Sports minister Hugh Robertson says Fifa must change before the government considers any future World Cup bid.
"It is very clear from our experience of the last bid and what has happened subsequently, that Fifa needs radical structural reform," Robertson said.
"Until that process is complete, I doubt we would consider a future bid."
England's bid to host the 2018 tournament ended in humiliation, earning only two votes and going out in the first round.
Robertson made his remarks in the Commons as Tory MP Damian Collins said any England bid to host the World Cup was "likely to fail" unless Fifa was reformed, claiming it had "a world of double-dealing and self-interest under Sepp Blatter".
Last week, Prime Minister David Cameron said Fifa's reputation was now at an "all-time low" following Mr Blatter's re-appointment as president in an uncontested election.
The English and Scottish Football Associations wanted to delay the vote as corruption allegations hit football's world governing body, but they were overwhelmingly outvoted.
Robertson told the Commons: "Any future bid for a World Cup is some time away, probably not a bad thing, and probably not until 2013. Clearly any decision would be considered on its merits.
"However, I would expect there to be a far greater degree of transparency and accountability at Fifa before we consider any future bid."