West Ham first up for Cardiff City
Last updated on .From the section Football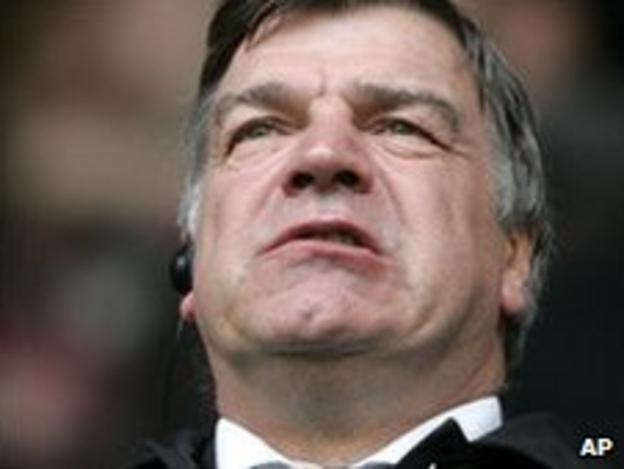 Cardiff City's first test of the new Championship season will be a trip to face West Ham United on 6 August.
The following Saturday the Bluebirds can look forward to a cross-Severn derby at home to Bristol City.
Boxing Day will see Cardiff travel to Watford, which would be a first return for manager Malky Mackay - should he quit Vicarage Road to join Cardiff.
Nottingham Forest away awaits Cardiff on New Year's Eve, while the Bluebirds finish at Crystal Palace on 28 April.
West Ham were relegated from the Premier League last season and will be one of the Championship promotion favourites to make an immediate return to the top flight.
The Hammers have former Blackburn and Bolton boss Sam Allardyce as their new manager and can boast Wales international midfielder Jack Collison in their squad.
West Ham co-owner David Gold is pleased to have landed the Bluebirds first up.
"We have to face the fact that we are in the Championship now," Gold said.
"We have a fantastic challenge ahead and I'm quite pleased at having Cardiff, they were one of the big sides last year and we'll get a good idea of how we're going to do from that game."
A leading bookmakers has given Cardiff odds of 16/1 to win the Championship - West Ham are the 6/1 favouites - and 5/1 to be promoted.
CARDIFF CITY FIXTURES 2011/12
Sat Aug 6 West Ham United A
Wed Aug 10 Carling Cup 1
Sat Aug 13 Bristol City H
Tue Aug 16 Brighton and Hove Albion H
Sat Aug 20 Burnley A
Wed Aug 24 Carling Cup 2
Sat Aug 27 Portsmouth A
Sat Sep 10 Doncaster Rovers H
Sat Sep 17 Blackpool A
Wed Sep 21 Carling Cup 3
Sat Sep 24 Leicester City H
Tue Sep 27 Southampton H
Sat Oct 1 Hull City A
Sat Oct 15 Ipswich Town H
Tue Oct 18 Peterborough United A
Sat Oct 22 Barnsley H
Wed Oct 26 Carling Cup 4
Sat Oct 29 Leeds United A
Tue Nov 1 Derby County A
Sat Nov 5 Crystal Palace H
Sat Nov 12 FA Cup 1
Sat Nov 19 Reading A
Sat Nov 26 Nottingham Forest H
Tue Nov 29 Coventry City A
Wed Nov 30 Carling Cup 5
Sat Dec 3 Birmingham City H (*FA Cup 2 date)
Sat Dec 10 Millwall A
Sat Dec 17 Middlesbrough H
Mon Dec 26 Watford A
Sat Dec 31 Nottingham Forest A
Mon Jan 2 Reading H
Sat Jan 7 FA Cup 3
Wed Jan 11 Carling Cup semi-final (1)
Sat Jan 14 Doncaster Rovers A
Sat Jan 21 Portsmouth H
Wed Jan 25 Carling Cup semi-final (2)
Sat Jan 28 FA Cup 4
Tue Jan 31 Southampton A
Sat Feb 4 Blackpool H
Sat Feb 11 Leicester City A
Tue Feb 14 Peterborough United H
Sat Feb 18 Ipswich Town A (*FA Cup 5 date)
Sat Feb 25 Hull City H
Sun Feb 26 Carling Cup final
Sat Mar 3 West Ham United H
Tue Mar 6 Brighton and Hove Albion A
Sat Mar 10 Bristol City A
Sat Mar 17 Burnley H (*FA Cup 6 date)
Tue Mar 20 Coventry City H
Sat Mar 24 Birmingham City A
Sat Mar 31 Millwall H
Sat Apr 7 Middlesbrough A
Mon Apr 9 Watford H
Sat Apr 14 Barnsley A (*FA Cup semi-final date)
Tue Apr 17 Derby County H
Sat Apr 21 Leeds United H
Sat Apr 28 Crystal Palace A
Sat May 5 FA Cup final
*All fixtures are subject to change