Season start date irks Liverpool manager Kenny Dalglish
Last updated on .From the section Football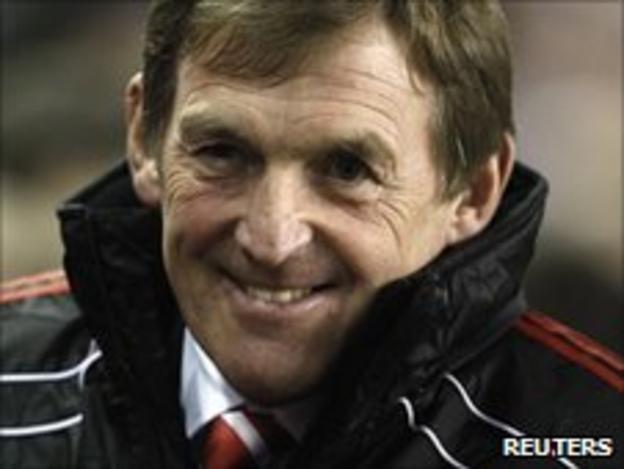 Liverpool manager Kenny Dalglish has questioned the wisdom of starting the new season after a round of midweek internationals.
The Premier League opens on Saturday 13 August, less than 72 hours after many players will have played in friendlies.
On the previous Wednesday England play the Netherlands at Wembley and Scotland are at home to Denmark.
"I would ask why the season is starting on a Saturday when there are friendlies the midweek before," said Dalglish.
"Clubs are doing their best to bring in good players and that usually means they are international players.
"There is a free week after the first weekend so I don't understand why we can't start the season on a Sunday to prevent players having to travel back on a Wednesday night in time for a Saturday start.
"If you are going to have international games then have them but surely it makes sense to put the league games back a day if it's possible. To me it's common sense."
Among the other matches due to be played on 10 August is a Euro 2012 qualifier between Northern Ireland and the Faroe Islands.
Other friendly internationals scheduled include the Republic of Ireland versus Croatia and Italy against Spain. In addition Germany play Brazil, France take on Chile and Romania meet Argentina.