Cheltenham boss Mark Yates keen for Friday night games
Last updated on .From the section Football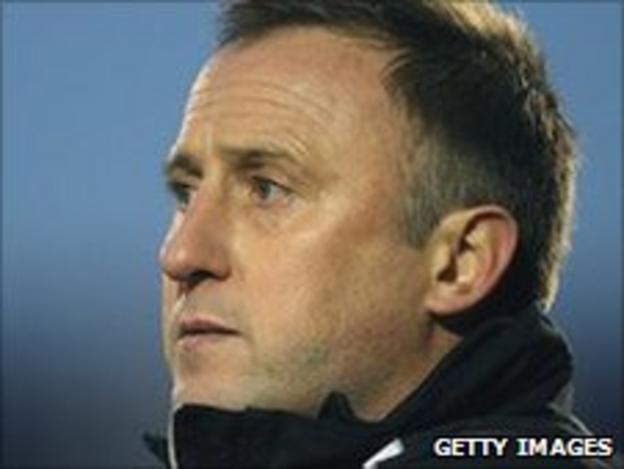 Cheltenham Town manager Mark Yates says he is keen for the club to play some of their matches on a Friday night.
Yates told BBC Gloucestershire: "It is something I have mentioned to the chairman but I don't know whether it is something that the fans would like.
"I think we need to ask that question out there. As a player I used to love Friday evening games, or evening games in general."
The former Kidderminster boss continued: "I spoke to the chairman about this and I think it is something we could do without causing major disruption if we don't do it too often.
"I think there is always a better atmosphere and it is something I would like to do on a personal level."