Grouville appoint Dave Philpott as manager
Last updated on .From the section Football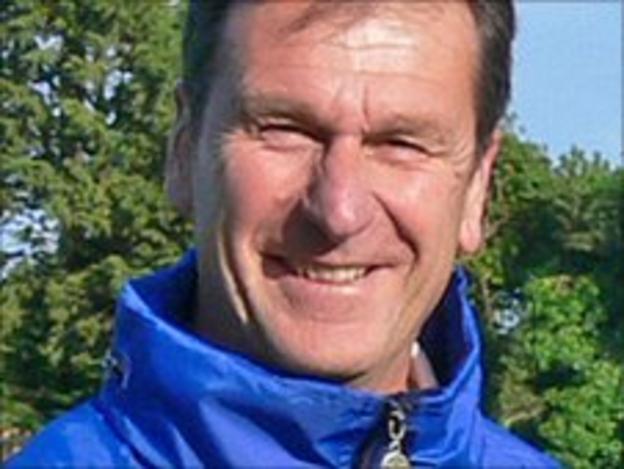 Former First Tower United boss Dave Philpott has been named manager of Jersey Premiership team Grouville.
He replaces Alex Jeffries, who will continue to be involved with the club as assistant manager and player.
Philpott said: "In my opinion Grouville is one of the best run clubs in Jersey and one that has a real chance of winning some silverware.
"Alex Jeffries has been an excellent manager and his knowledge of the players will be invaluable."
The club, which finished third in the table last season, have also added a number of new coaches including former reserve team manager Martyn White and fitness coach Mark Grenyer.
Philpott added: "I am delighted to have been asked to join and manage Grouville.
"Strengthening the coaching staff is also important and will help us to provide real quality and variety in our training sessions."
Outgoing boss Jeffries will now concentrate more on playing.
He said: "I'm not leaving, it's a great club to be part of whether coaching, playing or helping on the committee.
"I'm still only 29 so I have a few years left in the legs and I hope to make a positive contribution on the pitch this season."