Egypt rules out 2013 Nations Cup
Last updated on .From the section Football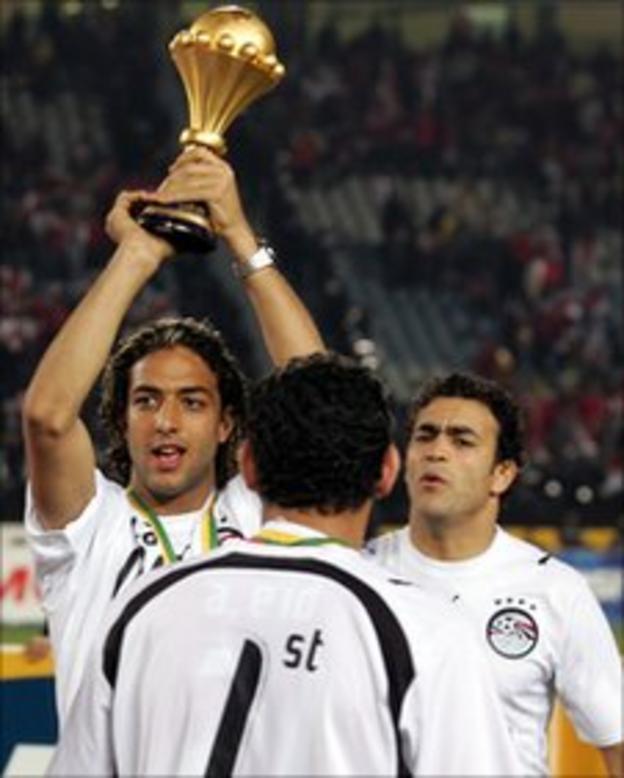 Egypt are not interested in replacing Libya as hosts of the 2013 African Cup of Nations, according to EFA vice-president Hany Abou-Reida.
With designated hosts Libya in turmoil due to the revolt against Muammar Gaddafi's rule, calls are growing for the tournament to be moved elsewhere.
South Africa have expressed a desire to step in and stage the 2013 finals.
Algeria are also keen to replace their fellow North Africans as hosts of the 16-team tournament.
The secretary general of the Confederation of African Football Hichal El Amrani told BBC Sport recently that the continental body's executive committee will meet in Cairo in September and review the situation in Libya.
Speculation has been mounting that Egypt - who hosted the 2006 finals - would enter the fray and keep the event in North Africa.
But Abou-Reida told Al Ahram newspaper that Egypt has no desire to host the tournament.
Abou-Reida said: "Like any Egyptian I hoped to help my country gain that honor but we are effectively out of the competition because we hosted the tournament in 2006.
"South Africa and Algeria have much bigger chances of hosting the 2013 edition."
Caf has already had experience of moving a tournament from Libya, having been forced to switch the African under-20 event to South Africa earlier this year.