Nigel Spackman backs ambitious Liverpool
Last updated on .From the section Football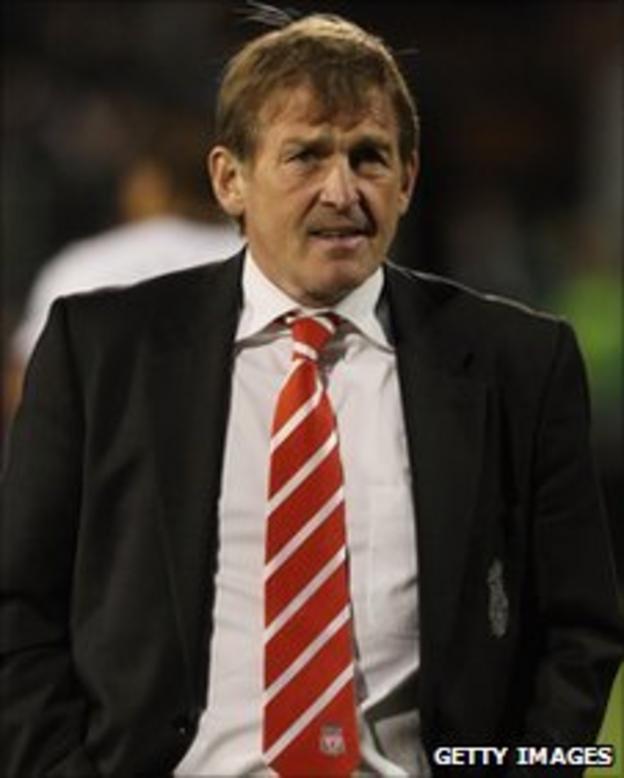 Former Liverpool midfielder Nigel Spackman believes the club are back in business.
Spackman won a league title with the Reds in 1987/88 after being signed during current boss Kenny Dalglish's first reign.
Dalglish's return as manager in January led to a dramatic improvement in form and results and Liverpool only just missed out on European football despite a dreadful start to the season.
The day after Dalglish was appointed manager Steve Clarke was recruited as first team coach.
"Kenny has to take a lot of the credit," Spackman told BBC Radio Merseyside.
"Along with Steve Clarke and Sammy Lee for putting the confidence back in the team and getting them playing a good style of football which has produced plenty of goals.
"We saw a fantastic match towards the end of the season at Fulham, where Liverpool were absolutely outstanding and that was without Steven Gerrard.
"I just think that the younger players have found their feet and the competiton for places will be that much better this season."
The arrival of Jordan Henderson from Sunderland for £20m also signals a new willingness at Anfield to bring in the best young talent available.
"All the speculation about who's coming and who's going, makes the season ahead so exciting," Spackman added.
"Kenny likes to do things on the quiet and let everyone know what's happening when it's done to keep the pressure off people."