Michael Timlin never considered Swindon Town exit
Last updated on .From the section Football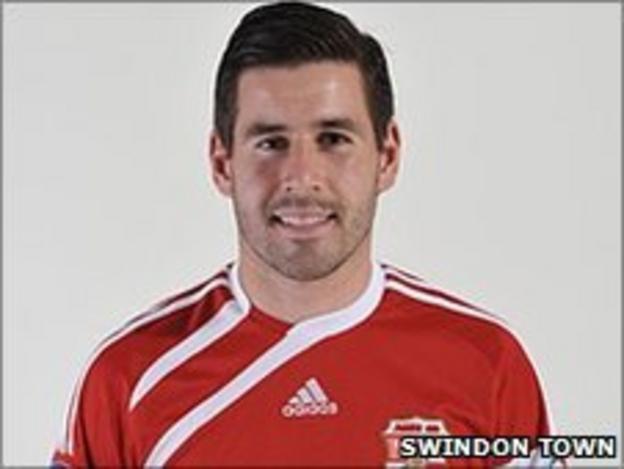 Swindon midfielder Michael Timlin says he never considered leaving the Robins, despite interest from Southend United.
"My agent told me Southend were interested," Timlin told BBC Wiltshire.
"I spoke to Jeremy [Wray, chairman] straight away and said that's all it was...there was never any doubt that I'd stay here."
Timlin joined Swindon on loan from Fulham in 2006.
He signed a permanent contract two years later after two further loan spells and has since made 100 appearances for the League Two club.
But he admits it was hard to ignore the temptation of returning to his roots.
"Once my family got wind of me maybe coming back home they were keen for me to go there," he said. "Apart from my Mum, who loves my place in Swindon.
"It was hard to get that out of my head, the chance to go back and live with my girlfriend. I've been here on my own for the past three years, travelling backwards and forwards from London.
"It never affected my thoughts of Swindon, I just had to forget about being back home."
Timlin is now looking forward to the future at the Robins under new manager Paolo di Canio.
"I've met Paolo and Fabrizzio, I was keen before but I'm like a little kid now - I'm incredibly excited.
"I can't wait to start working for him and I'm sure they'll make me a better player."