Ipswich want Swansea transfer ban from Premier League
Last updated on .From the section Football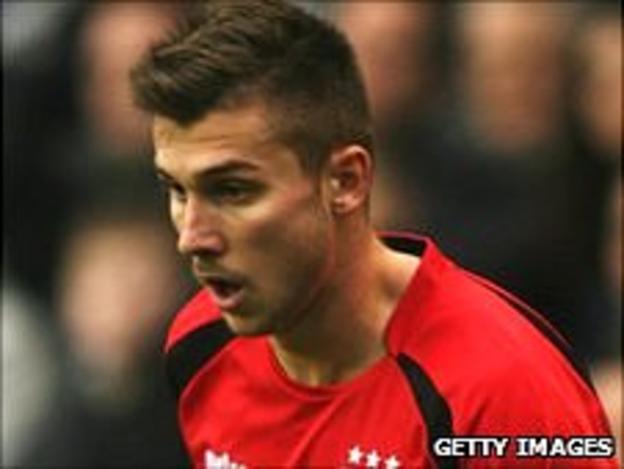 Ipswich have called for a transfer embargo to be placed on Premier League new-boys Swansea City over the loan move for Tamas Priskin.
The Hungarian striker joined the Swans in March, but his spell was ended by injury in the middle of April.
Ipswich say Swansea owe them money but the Welsh club deny any wrongdoing.
Ipswich chief executive Simon Clegg said: "I am hugely disappointed that a legally binding agreement is now being disputed."
The Premier League confirmed they have received Ipswich's complaint and that it would be referred to the board "at the first opportunity".
The East Anglian side say that when the move for the 24-year-old was completed the Swans agreed to pay Priskin's wages until the end of May as well as make further payments connected to the play-offs.
Clegg, speaking to Town's official website, added: "I am genuinely delighted for Swansea City and their fans but the attempted renegotiation and deliberate misinterpretation of agreed terms by their chairman is not fitting for a club which has just secured the ultimate prize in Championship football and with it a £90m windfall.
"Tamas arrived in Swansea fit and became injured whilst under their care. That's football, but contracts have to be honoured and I have absolutely no interest in renegotiating the agreement.
"As a result of Swansea refusing to pay our invoices, I have reported them to the Premier League, sought an immediate transfer embargo and am now seeking full payment of all outstanding sums with the agreed contractual interest rate of 5% above base."
Swansea chairman Huw Jenkins denied any knowledge of the issue, but promised to resolve the matter next week.
He told the club's website: "In response to Ipswich Town's statement, as a club we are completely unaware of any dispute with Ipswich.
"Myself and Simon Clegg talked a few weeks ago regarding the situation of Tamas Priskin returning early from his loan spell, but there has been no correspondence since.
"While we are surprised and disappointed with Simon's statement, we will address the situation and speak to him and Ipswich early next week."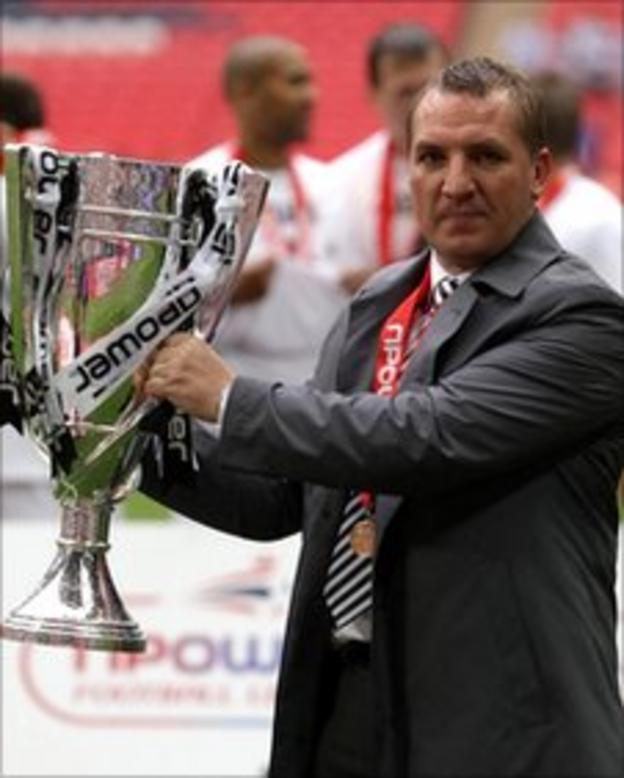 Any embargo would be a big blow to Swansea boss Brendan Rodgers as he looks to strengthen his squad ahead of his side's maiden Premier League campaign.
He has already broken his club's transfer record to sign striker Danny Graham from Watford, and has also been linked with moves for Spain midfielder Marcos Senna and Spurs defender Steven Caulker.
The Swans, who have failed to persuade midfielder Darren Pratley to stay, are also in the hunt for a goalkeeper after last season's first-choice Dorus de Vries joined Wolverhampton Wanderers.