York City squad nearly there - Gary Mills
Last updated on .From the section Football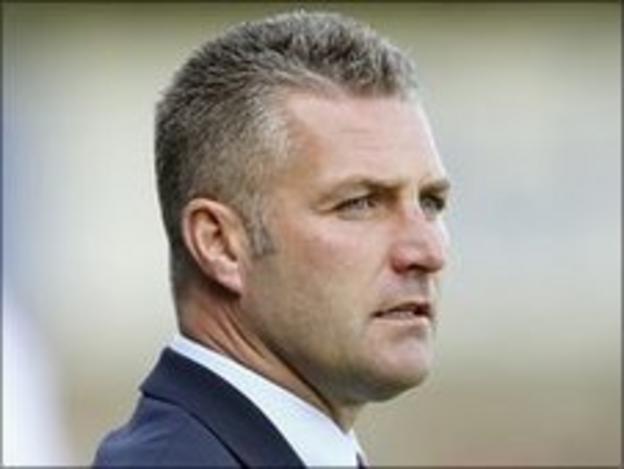 York City manager Gary Mills might look to bring one more player into the club before the start of the new season.
After signing three players last week Mills has now got a squad of 18 players available to him.
"We're nearly there. I've not made it a secret that I want a smaller squad. I've got 18 now and there might be one more," he told BBC Radio York.
"I didn't really want to go higher than 19. I feel it's healthy and the right way to go."
Mills signed three players in three days to increase his squad.
Defender Lanye Oyebanjo, 21, joined from Histon, along with 21-year old midfielder Adriano Moke who has moved to the club from the Glenn Hoddle Academy in Spain and 19-year old midfielder Michael Potts from Blackburn Rovers.
Mills added: "Obviously I've got to have the right players in the squad. Through the season we're hoping injury wise and suspension wise that we're ok with that.
"If we have to delve into the loan market because of those then we'll have to.
"But initially I want to work with 18 or 19 players, get a good spirit going straight away and work with these players that I'm sure will do very well this season."