Mexico suspend eight 'sorry' players for six months
Last updated on .From the section Football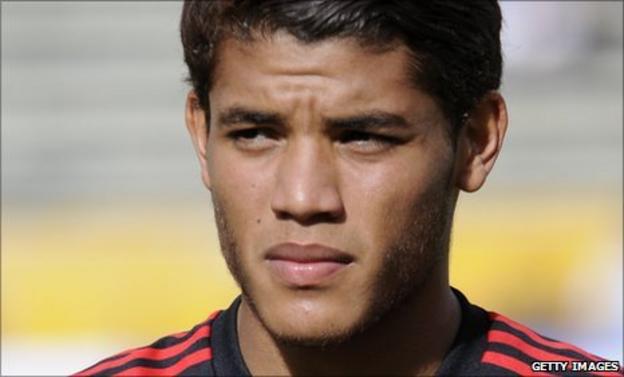 Eight players in Mexico's Copa America squad have been suspended for six months for indiscipline, with reports claiming they had female guests in their hotel rooms during training.
The Mexican Football Federation would not disclose the details on Tuesday.
Mexico is fielding a youth team for the tournament, with Manchester United striker Javier Hernandez not playing.
Jonathan Dos Santos - brother of Tottenham winger Giovanni - was one of the eight players suspended and fined.
Israel Jimenez, Nestor Vidrio, David Cabrera, Marco Fabian, Javier Cortes, Jorge Hernandez and Nestor Calderon were the others involved in the incident - reported to have taken place after Saturday's 1-0 win over Ecuador, Mexico's final warm-up match.
Their first match in the tournament in Argentina, which starts on Friday, is on 4 July when they play Chile in Group C.
"The players confessed," said Hector Gonzalez Inarritu, director of Mexico's national teams selection.
"They are very hurt, very sorry and they have said they are sorry to their fans.
"They are assuming the consequences. I am not going into details of what happened. The rules were broken, the code of discipline was broken and I have to act."
The players, who were each fined $4,100 (£2,570), are expected to be replaced.
Earlier this year, in June, Clenbuterol during the Concacaf Gold Cup.