Ipswich Town boss Paul Jewell lines up more names
Last updated on .From the section Football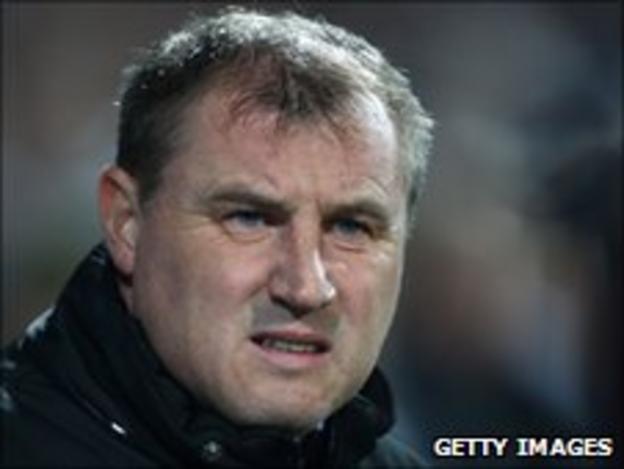 Ipswich Town manager Paul Jewell has said he wants to make "three or four" new signings, and expects two to be done next week.
Jewell made his fourth addition of the summer on Friday by .
And the Town boss told BBC Radio Suffolk more arrivals were imminent.
"We are close, hopefully we'll make a signing next Tuesday. Hopefully by this time next week we'll have at least two players in here," he said.
"We need three or four more players to make that squad competitive.
"If I come up with a player and he's going to improve our squad, the owner will back me."
Town scooped £8.1m from the sale of striker Connor Wickham to Sunderland earlier in the week, and the windfall could be even higher with add-ons and a sell-on clause.
But Jewell has been quick to extinguish the belief he will be going on a spending spree with the money.
"Because we've got £8m in people might expect we're going to spend £8m," he added.
"It doesn't work that way, but there will be money there to strengthen the team and we're in discussions with three or four players."
And chief executive Simon Clegg has insisted Jewell would have had financial backing, regardless of whether Wickham had left.
"The bottom line is Paul will have additional resources going forward," he said.
"But as I think he made clear, he had money to spend whether Connor was here or not."