Hicks and Gillett 'let Liverpool down over stadium'
Last updated on .From the section Football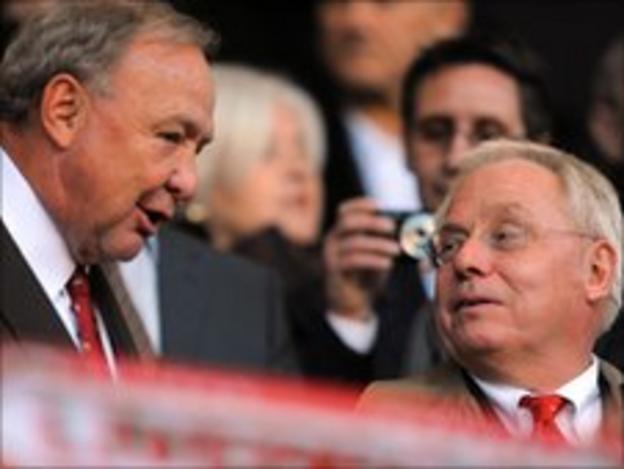 Liverpool managing director Ian Ayre claims former owners George Gillett and Tom Hicks let the club down badly by failing to build a new stadium.
When Gillett took over in 2007 he pledged to start work on a new ground within three months of taking over.
But Ayre says the club are no nearer a new home than they were four years ago.
"If we'd started building in 2007 we'd be in it by now. It could have been brilliant but we've probably set ourselves back several years," he said.
The new owners of Liverpool, Fenway Sports Group, are currently considering whether to build a 60,000 to 72,000 all-seater stadium in Stanley Park or to redevelop Anfield.
Ayres said there could not be a greater difference between the previous regime and the current one.
"There was a great opportunity to maximise the value of the club and they [Hicks and Gillett] were right, it needed a new stadium and new people," Ayre told the Liverpool Daily Post's Business Magazine.
"What they got fundamentally wrong was using leveraged finance to run the business and try to develop the business. Without the significant increase in revenues God knows how much of a mess we would have been in.
"What we have now is people who really understand how to own, operate and run a sports business.
"Nobody is going to force ourselves or the owners to make a decision until we know what's right for the club, because that was what partly went wrong before."