Ilkeston FC boss Kevin Wilson appeals for backing
Last updated on .From the section National League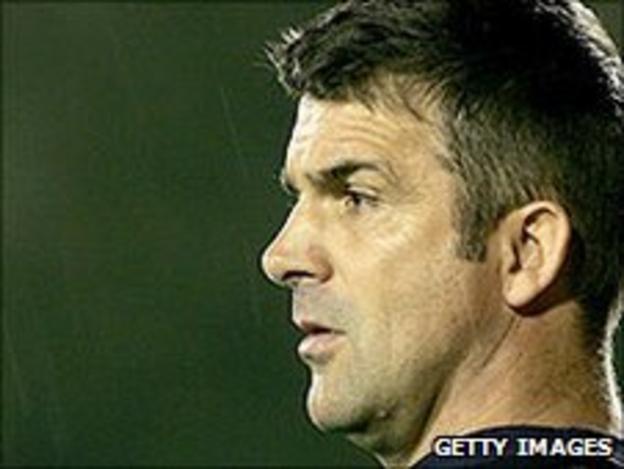 Ilkeston FC boss Kevin Wilson has urged fans of its predecessor Ilkeston Town to support the re-formed club.
Town were wound up in September 2010 over an unpaid tax bill.
Wilson, whose side play Notts County in a friendly on Saturday, told BBC Radio Derby: "It's difficult because a lot of fans will see us as a seperate club to Ilkeston Town.
"We want people to come down here and have a look, I think we've got some young exciting players."
The Ilkeston boss admitted that as well as being exciting it felt strange to be able to begin again.
"It is a bit surreal with first team football coming here," he said.
"I'm looking forward to it, it's the start of a new adventure and a new beginning."
The former Northern Ireland forward insisted he was looking to be involved with the club for the long term.
"I've signed a four-and-a-half-year contract here, I had offers to go elsewhere but I felt this is where I wanted to be."
The re-formed side will play in Evo-Stik Division One South Division next season and Wilson is backing his young side to give a good account of themslves.
"They'll go out their and they'll play with passion, sometimes thier naivety will make mistakes," he said.
"But good attitude and good application is what we are all about here."