Fitness problems end Leon Knight's Swindon Town trial
Last updated on .From the section Football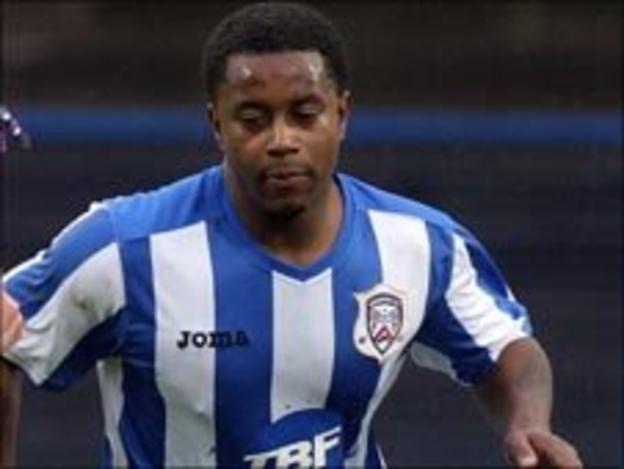 Swindon have ended Leon Knight's trial with the club after just two days.
But the club have confirmed journeyman Knight has been released because of "insufficient fitness levels".
Meanwhile, goalkeeper David Lucas has been given permission to leave the County Ground and has joined Rochdale for pre-season training.
The 33-year-old joined Swindon in July 2009 from Leeds United and made 71 appearances.
"I've been struggling to see my wife for the last year or so," Preston-based Lucas told BBC Wiltshire. "It started getting to me and I didn't want to put her through it anymore.
"She was getting down in the dumps and feeling quite lonely in Swindon with the kids. Every time we came home there were tears - I felt quite selfish putting them through that.
"I just thought it was a good time to get things sorted and get back up north where I think we are going to stay once I've finished playing."
He added: "One of the most upsetting things is that I won't get a chance to work with Paolo di Canio. It's going to be an exciting time."
Commenting on Knight's departure, Di Canio said: "With some players you don't have to wait two months to make a decision.
"He's not the player for us. It's not his fault, we tried, but his fitness at the moment is not good.
"We are not in a position where we can wait for a player to be fit, we need a player to be ready and fit in the next two weeks, to compete and challenge during the season.
"After two days I've realised he can't be a part of my squad."