Fifa set date for Mohamed Bin Hammam case
Last updated on .From the section Football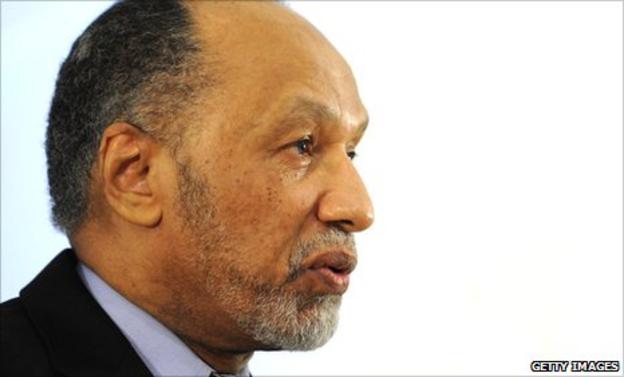 Fifa's ethics committee will meet on July 22 and 23 to hear the case against Mohamed bin Hammam, who has been suspended on bribery charges.
He faces allegations of corruption, including claims he "bought" the 2022 World Cup for Qatar, which he denies.
The investigation has finished and a report has been sent to suspended Asian confederation president Bin Hammam.
Caribbean Football Union officials Debbie Minguell and Jason Sylvester will also have their cases heard.
Minguell and Sylvester were suspended along with Fifa vice-president Jack Warner, who is no longer under investigation following his resignation from football-related activities.
The charges relate to a meeting of 25 associations of the CFU in May, where it is alleged bribes of $40,000 were paid or offered to each by Bin Hammam, who was then campaigning for the Fifa presidency.
"The Fifa ethics committee will meet on 22 and 23 July to examine the cases of Mohamed bin Hammam, Debbie Minguell and Jason Sylvester, who were provisionally suspended by the ethics committee on 29 May 2011 in relation to an alleged breach of the Fifa code of ethics and the Fifa disciplinary code," a Fifa statement read.
"The three officials have received the report on the investigations conducted by the ethics committee since 29 May, and have been invited to present their position in writing prior to the meeting of 22 July.
"The hearings with Mohamed bin Hammam, Debbie Minguell and Jason Sylvester will take place on 22 July, when the parties as well as the ethics committee also have the opportunity to call on potential witnesses.
"On 23 July, the ethics committee will deliberate and decide on the cases."