Liverpool defender Caroline Charlton targets Arsenal return
Last updated on .From the section Football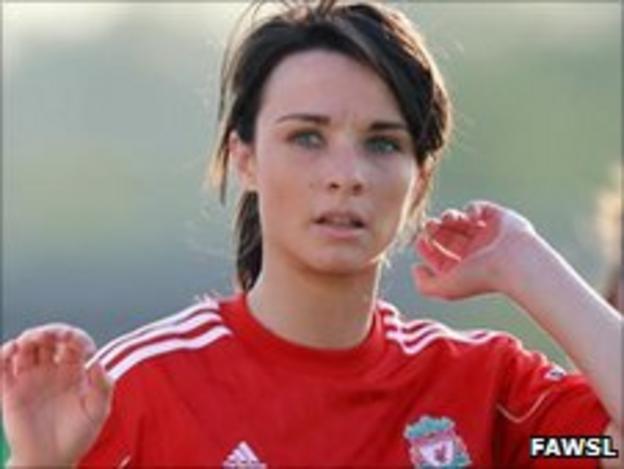 Liverpool Ladies defender Caroline Charlton says she hopes to recover from a knee injury in time to face Arsenal.
The Reds travel to the Gunners on Sunday, 24 July when the Women's Super League resumes after an 11-week break.
Charlton told BBC Radio Merseyside: "I'm hoping to be back for the first game. I want to play in it, do a job for the team and I want to win it.
"That's what I'm striving for. It's been a few weeks since I got injured, but it's starting to get better."
Charlton suffered the problem during Liverpool's 0-0 draw with Birmingham before the extended break for the Women's World Cup in Germany.
"I'm doing a lot more running and I'm starting to strengthen my knee," added the full-back.
"I'll be putting myself forward for the game. Whether I'm picked is completely different, but I'm going to try and make myself available and I'll do everything I can."
The WSL is in its inaugural season and Charlton thinks everyone involved must appreciate the opportunity they have to play semi-professional football.
"I think anyone would be stupid not to realise that this is a turning point in women's football," Charlton continued.
"Everyone involved has got to realise they're going to have to step up to make the next grade. I think that's what everyone's got to do and I'll certainly be doing that."