Fifa's head of security delays Zimbabwe trip
Last updated on .From the section Football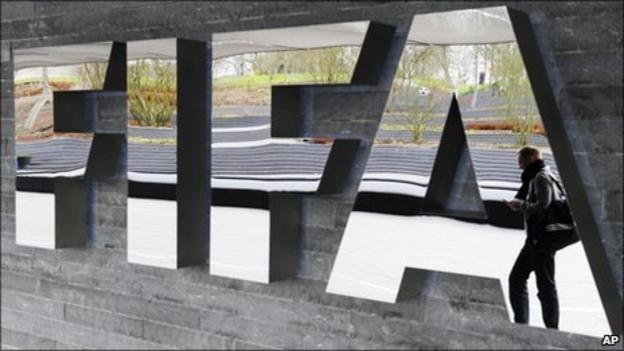 Fifa anti-corruption officials are yet to arrive in Zimbabwe to finalise its investigations into match-fixing allegations from a 2009 tour of Asia.
The head of security at Fifa, Chris Eaton, was due to arrive in the country last week but is still not in Zimbabwe.
Ndumiso Gumede the vice-president of the Zimbabwe Football Association (Zifa) confirmed the delay to BBC Sport but had no details on the hold-up.
He added that he is expecting Eaton to arrive in the next few days.
Eaton is hoping to wrap up a match-fixing investigation involving the country's national team.
Zifa has conducted its own probe, prompted by revelations about a tour of Asia in December 2009.
A number of players admitted taking money to lose matches on the trip to Thailand and Malaysia.
Zimbabwe captain Method Mwanjali and a number of his international team mates made sworn statements to Zifa admitting taking money to lose matches.
Zimbabwe lost 3-0 to Thailand and 6-0 to Syria, and the players said they were paid between $500 and $1,500.
Mwanjali also described how a representative of the betting syndicates involved came to the team's dressing room at halftime to give instructions on how a game should finish.
Because of the ongoing investigation, Zimbabwe authorities delayed taking action against the players who admitted wrongdoing.
Fifa president Sepp Blatter, on his recent visit to Zimbabwe, said there would be life-time bans for anyone found guilty of match-fixing.