Manchester United signings impress Gary Neville
Last updated on .From the section Football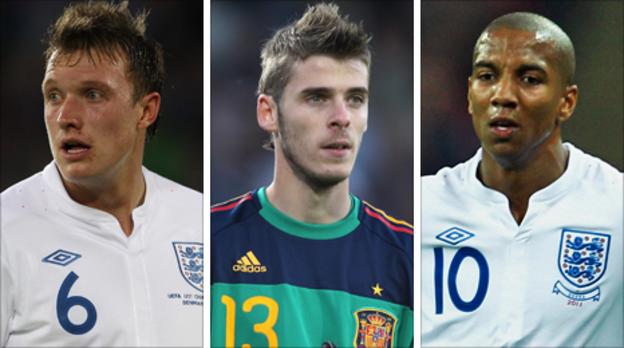 Former Manchester United full-back Gary Neville believes the decision to invest in promising players will reap rewards.
"You're seeing signings with potential that can grow and deliver better than what they have done before," the 36-year-old told BBC Radio Manchester.
"Hungry players are always better than those who have got to the top already."
Neville, who retired in February, was part of a side including David Beckham, Nicky Butt, Ryan Giggs and Paul Scholes that won the FA Youth Cup in 1992, and believes focusing on youth will always be key.
"The way the club always buys players who haven't reached the top of the mountain; they've always still got a climb to get there," he continued.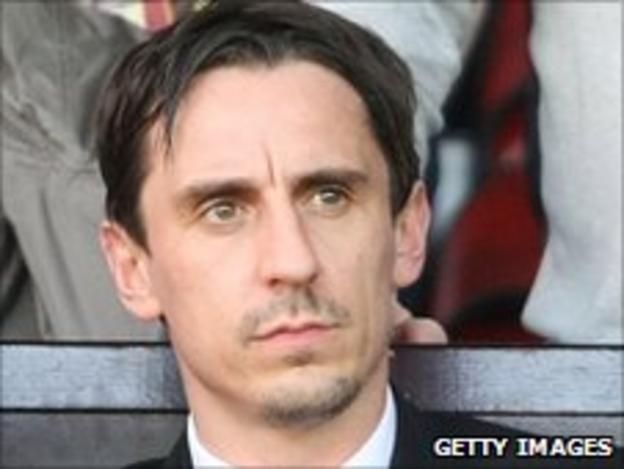 "I think it's been proven that when we try to buy the finished article it's difficult to.
"Don't get me wrong you can get people who have got to the top of the game and then can remain with that hunger, but I think it's very difficult.
"I think the best thing is to get people who have still got that little bit of development to go, and the manager always extracts the maximum amount out of players. That's the club policy and always will be."
The former England full-back has been impressed with the arrivals of defender Jones from Blackburn, goalkeeper De Gea from Atletico Madrid and winger Young from Aston Villa.
"I think that Phil Jones will surprise everybody with what he'll achieve here in the next few years," he added.
"Ashley Young is an extremely talented person who can play left or right wing or off the front.
"He's now looking to do what Rio [Ferdinand], Wayne [Rooney] and Michael Carrick have done and go to that next level in their career of winning trophies.
"De Gea, the goalkeeper, I think is someone who they must absolutely believe in 100%. Eric Steele [Man Utd goalkeeping coach] is meticulous in his preparation and he will have looked at him very closely.
"To get someone who is 20 years of age to replace Edwin van der Sar, they must be really confident in his ability."
The Reds also continue to be linked to a number of players to replace retired midfielder Paul Scholes, particularly Arsenal's Samir Nasri.
Neville says that although players like Scholes are unique, the new faces in the squad will adapt to a new style of play.
"When you get a player that is so great like Paul Scholes, you never replace them," he said.
"It's been the same like when Bryan Robson leaves, Eric Cantona, Roy Keane; these types of great players, you never replace them like for like.
"You always have to replace them in a different way and find a new way.
"You're not going to find another Paul Scholes who lives within 20 minutes of Old Trafford, who loves the club like he does, and is going to perform like he has for the last 20 years.
"What the manager will find is another way of achieving success."