World Cup team dismiss talk of games split into three
Last updated on .From the section Football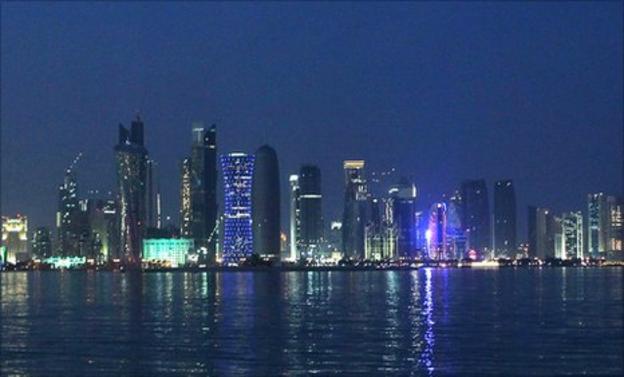 Organisers of the 2022 World Cup have dismissed reports matches could be played in three 30-minute sections.
It had been claimed by a director of the company involved in cooling the stadiums in Qatar that the plan was under consideration.
But Qatar 2022 released a statement which said: "Splitting the games has not been discussed at any time.
"All 64 games will be played in carbon neutral cooled stadiums in two halves of 45 minutes, as per regulations."
Comments by Michael Beaven, a director of Arup Associates, had suggested that the traditional length of halves could be altered because of the heat which players will be subjected to in the first World Cup to be held in the Middle East.
He was speaking to delegates at the Qatar Infrastructure Conference in London.
Arup Associates are responsible for the development of zero-carbon solar technology which will be used in the air-conditioned stadiums, with outdoor temperatures during the finals likely to exceed 40C.
The statement added: "Statements on this subject made yesterday by Mr Beaven from Arup are without any foundation.
"Representatives from Arup are not spokespeople for Qatar 2022."