Leicester City join the chase for Owen Hargreaves
Last updated on .From the section Football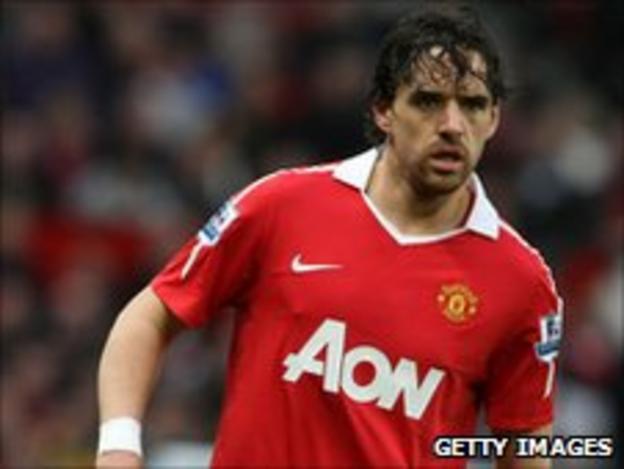 Leicester City are the latest club to be linked with former Manchester United and England star Owen Hargreaves, BBC Radio Leicester understands.
The 30-year-old midfielder has been without a club after being released by Alex Ferguson in May.
Boss Sven-Goran Eriksson told BBC Radio Leicester: "I would take him at once if he's fit. He's a great - he was at least - a great, great football player.
"I don't know if he's fit. He hasn't played football in a long time."
Hargreaves made 42 appearances for England but, after signing for £17m from Bayern Munich made just 39 appearances for Manchester United in almost four years.
The Canadian-born midfielder recently used YouTube to post daily fitness videos and has been linked with a possible move to Scottish champions Rangers, newly-promoted QPR and various MLS sides.
"He's been very, very unlucky the last year, so I don't know if he is interested to go on playing or not," Eriksson added.
"I would take him at once to start training with us, of course. Great player."